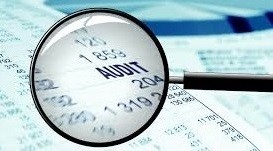 ERA Company has tripled its profit for yet another record-breaking amount of CZK 300 million last year
ERA překonala sama sebe: obrat jí loni vzrostl dvakrát, zisk dokonce třikrát. Tři z posledních čtyř let jde firma finančně strmě vzhůru
The Czech supplier of the passive surveillance systems ERA Company has made a profit of 301 million Czech crowns (10.7 million €) last year with total revenues amounting to one billion. The impressive economic results have been approved by the auditing process.
The company reported revenues to a total amount of CZK 904,000 thousand (€ 32,300 thous.) and an accounting profit to the amount of CZK 301,000 thousand (€ 10,750 thous.) for the financial year 2015. This consists of a new record for the 20 years of existence of the company, the 3rd in a row after the successful years 2012 and 2014.
"We tripled our profit over one year. This is due to the remarkable increase in new contracts in both the civil and military parts of our production portfolio. We currently run 50 new projects and all together we have sold our systems to 57 countries," stated ERA Managing Director Viktor Sotona
The company increased the volume of job orders in the civil area and managed to complete the contract process with several military customers who have purchased VERA-NG DPET systems. This has brought about a double increase in revenues compared with the previous financial year 2014.
Research and development activities were emphasized and there has therefore been a need to continuously strengthen and stabilize human resources. The company has opened two branch offices in cities where top Czech technical universities are located in hopes of future recruitment of needed specialists. One branch is located at the seat of the Omnipol Group in Prague and one in the building of the Technology Innovation Transfer Chamber in Brno.
The number of ERA employees increased by 30 percent to its current 300. At the end of the year ERA is about to complete the construction of a brand new headquarters building adjacent to its current factory location in Pardubice, Czech Republic. The modern four storey building will house as many as 190 people. This new office building will substantially improve the ability to test and deliver enhanced products with better quality over shorter time frames.
Společnost ERA, výrobce pasivních sledovacích systémů z Pardubic, dosáhla v minulém fiskálním roce bezprecedentních výsledků v celé své dvacetileté historii. Obrat vzrostl dvakrát na téměř jednu miliardu korun, zisk stoupl ze 100 na 300 milionů. Po rekordních letech 2012 a 2014 jde o další skokový nárůst, založený na zvyšujícím se množství zahraničních vývozů. Firma proto nabírá odborníky po celé zemi a v Pardubicích staví pro zaměstnance nové výzkumné centrum.
ERA úspěšně zakončila rok 2015 s obratem 903 milionů korun a ziskem 301 milionu korun před zdaněním. Tím společnost překonala i dosud nejúspěšnější předminulý rok, kdy měla zisk 100 milionů korun při obratu přes půl miliardy. Výborné výsledky za minulý rok potvrdil audit, který ve firmě proběhl těsně před Velikonocemi.
Bouřlivý rozvoj stojí na navýšení objemu zakázek a projevuje i v jiných oblastech: přijímání nových zaměstnanců a rozšiřování vývojových a výrobních kapacit. Pro zvládnutí dodávek nabrala ERA za poslední dva roky 100 nových zaměstnanců, z největší části do výzkumu a vývoje. Několik desítek výzkumníků nyní působí i v nových pobočkách v Praze na Václavském náměstí a v technologickém parku v Brně. V současnosti ERA zaměstnává již přes 300 lidí. Na pozemcích ERA v Pardubicích pro ně rychlým tempem roste nové centrum výzkumu a vývoje. Budova pro 190 zaměstnanců bude dokončena koncem tohoto roku.
"ERA na tom nikdy ve své dvacetileté historii nebyla lépe. Zákaznici si u nás doslova podávají dveře a seznam úspěšně dokončených projektů stejně jako nových zakázek utěšeně roste," uvedl generální ředitel společnosti Viktor Sotona.
Firmě se daří pronikat na další trhy, především v Asii, uzavírá nové zakázky i rozšiřuje již instalované systémy. Zákazníci, včetně těch nejnáročnějších evropských, se k ní vracejí a vyžadují nová rozšíření a upgrady. Počet zemí, do nichž ERA vyváží, vzrostl na 57. V současnosti běží ve firmě pět desítek projektů, a to jak v oblasti dodávek civilních sledovacích systémů pro světová letiště, tak v oblasti vojenských obranných systémů.
ERA v posledním roce získala několik nových objednávek pasivních systémů VERA-NG - zvýšený zájem armád NATO i dalších spojenců následoval po podepsání smlouvy se Severoatlantickou aliancí na dva tyto systémy před dvěma lety. Dodávka je součástí moderního konceptu protivzdušné obrany ACCS NATO, který se začíná budovat i v České republice. ERA coby jediný český dodavatel radiolokační technologie Alianci tak získává expertní know-how, velmi dobře využitelné i v rámci modernizačních programů Armády České republiky.