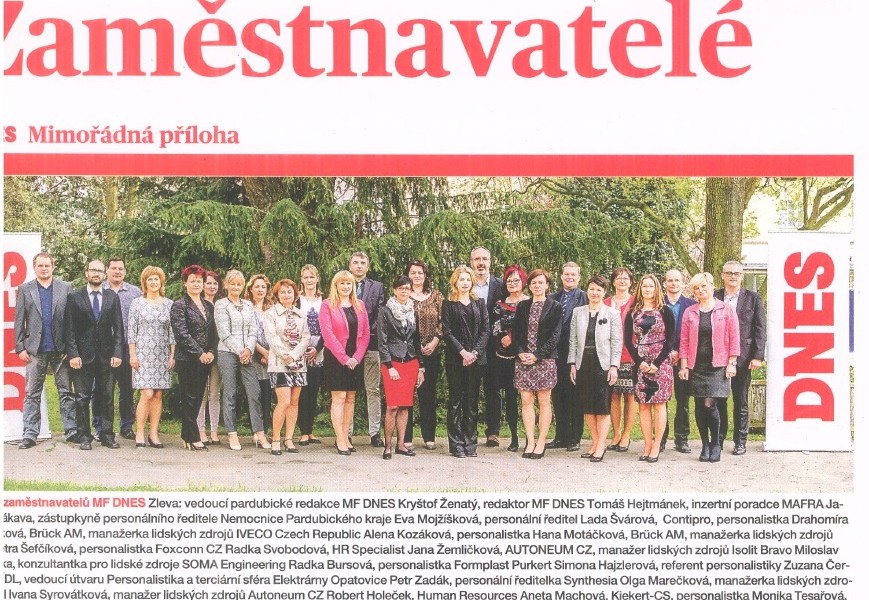 ERA and its HR strategy in MFD daily supplement "Employers"
ERA a její náborové strategie v příloze "Zaměstnavatelé" deníku MF DNES
ERA HR manager Petra Šefčíková took part in the meeting of several companies from Pardubice region to discuss the "head hunting" issues they deal with. The topic was broadly covered by journalist from MFD regional editorial office.
HR manažerka firmy ERA Petra Šefčíková se zúčastnila setkání personalistů firem Pardubického kraje, aby společně probrali těžkosti, kterým čelí při náboru nových zaměstnanců. Výsledkem je příloha pardubického vydání Mladé fronty DNES, která zmiňuje firmu v několika článcích.