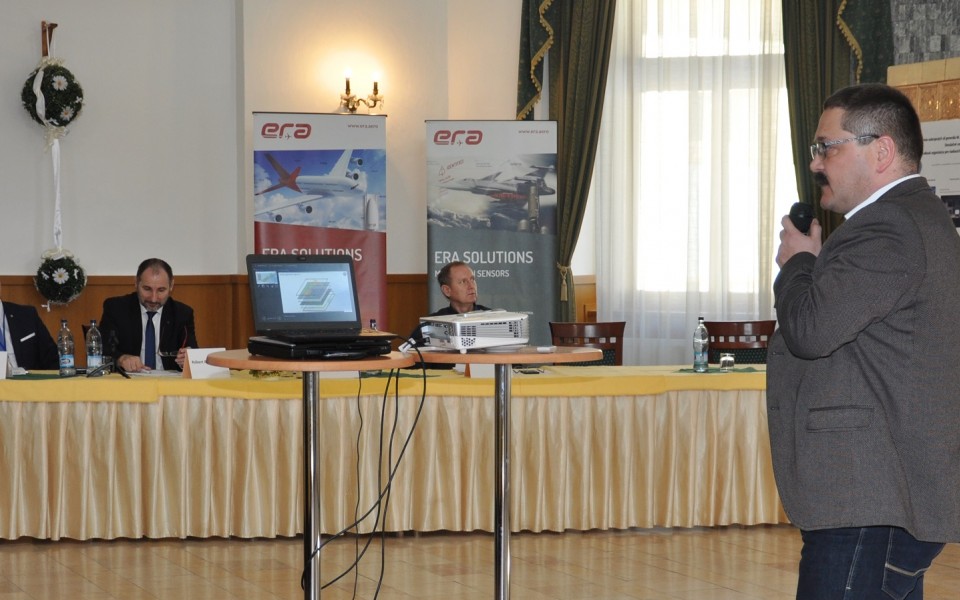 ERA and R-SYS presented at Airpace for All and Air Navigation Services conference in Košice, Slovakia
ERA a dceřinka R-SYS se prezentovaly na konferenci "Vzdušný priestor pre všetkých…" v Košicích
ERA and R-SYS representatives had been invited to actively take part in the conference Airspace for All and Air Navigation Services organized by Flight Preparation Department of Technical University of Košice on April 10 – 11, 2018.
They presented ERA ATM portfolio and specifically IXO SYSTEM, a complex solution with focus on a pilot pre-flight briefing IXO PILOT, and the second generation of software solution IXO RPAS that integrates RPAS into ATM environment.
This conference aimed to exchange knowledge on airspace use as seen by various categories of its users, introduction of planned changes in aisrpace structure and a consequent panel discussion with conference participants.
Zástupci firmy Lukáš Konvalina a Veronika Rulcová se zúčastnili vědecké konference Vzdušný priestor pre všetkých a letecké navigačné služby 2018, která se konala dne 10. – 11. dubna 2018 v prostorách Učebně-výcvikového centra Technické univerzity Košice v Herľanech na Slovensku.
Lukáš Konvalina zaujal účastníky interaktivní prezentací o společnosti ERA a jejím produktovém portfoliu. Za dceřinou společnost R-SYS vystoupili Josef Jankovič a Pavol Serbín, kteří představili svou poslední novinku IXO Systém - aplikaci integrující data a informace využívané řízením letového provozu a prezentování těchto informací nad mapovým podkladem.
Cílem konference byla vzájemná výměna poznatků v oblasti využívání vzdušného prostoru z pohledu různých uživatelů a představení plánovaných změn v jeho struktuře.