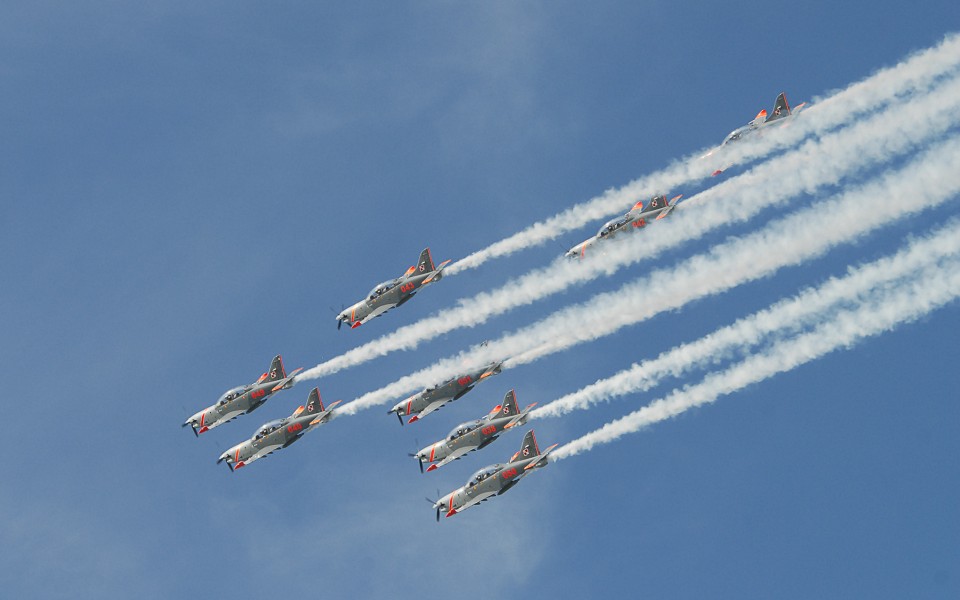 ERA has become a main partner of NATO Days air show
ERA hlavním partnerem bezpečnostní show Dny NATO v Ostravě
ERA along with its parent company OMNIPOL have become a main partner of the biggest security show in Europe - NATO Days & Czech Air Force Days. The event will be held at Leos Janacek Airport in Ostrava, on September 17 – 18, 2016 and its key challenge is to present the wide spectrum of the resources and the capabilities of the Czech Republic and its allies in the field of security provision to the general public. NATO Days is the only event that brings the technology used by soldiers, fire fighters, policemen, customs officers, the prison service, the municipal police and others in one location.
Important defence and security companies such as Saab, Aero Vodochody, LOM Praha, Bell Helicopter etc. are also supposed to take part and showed their products delivered to Czech Armed Forces and other security bodies. ERA will present its military surveillance and reconnaissance system - Passive ESM Tracker VERA-NG.
NATO Days & Czech Air Force Days are the most-visited two-day family event in the Czech Republic, an important platform for explaining the important security topics to public and social event, which serves as a meeting point for representatives of private commercial sphere with representatives of the public sphere and local governments. Regular distinguished guests include representatives of the Czech government, NATO and the European Union, representatives of regions, municipalities, ambassadors, military attachés, and other guest from the Czech Republic and also from foreign countries – especially from Europe and the USA.
Pictures published with courtesy of natodays.cz
Letos v polovině září se ERA spolu s mateřskou společností OMNIPOL představí na Dnech NATO v Ostravě v nové roli – jako hlavní partneři největší přehlídky vojenské techniky pro veřejnost v Evropě. 16. ročník Dnů NATO v Ostravě spolu s 7. Dny Vzdušných sil AČR se uskuteční o víkendu 17. a 18. září na letišti Leoše Janáčka v Ostravě- Mošnove. Cílem akce s motem: " Naše bezpečnost není samozřejmost a bez bezpečnosti není prosperita" je dle organizátora - Jagello 2000 - předvést veřejnosti na jednom místě co nejširší spektrum zdrojů a kapacit České republiky a jejích spojenců v oblasti obranných technologií.
Hlavní program sestává z prezentací armád, policie, záchranářů, speciálních jednotek, letectva a jejich výzbroje a výstroje. Při této příležitosti také významným hostům ve VIP zóně firmy jako Saab, AERO VODOCHODY, LOM PRAHA, Bell Helicopter a další předvedou své výrobky, které tyto organizace používají. ERA a OMNIPOL budou mít na akci vlastní Ground Box a představí mimo jiné unikátní pasivní radiolokační systém VERA-NG.
Dny NATO jsou výjimečnou akcí, která nejen představí na malé ploše jindy neviděné vybavení vojáků, policistů, hasičů, celníků či vězeňské služby, ale také pořádá velké množství workshopů, prezentací, seminářů a setkání na nejvyšší úrovni. Mezi pravidelné významné hosty patří členové české vlády, představitelé NATO a Evropské unie, velvyslanci, vojenští přidělenci a další hosté nejen z České republiky, ale ve vzrůstající míře také ze zahraničí.
Fotografie publikovány s laskavým svolením natodays.cz