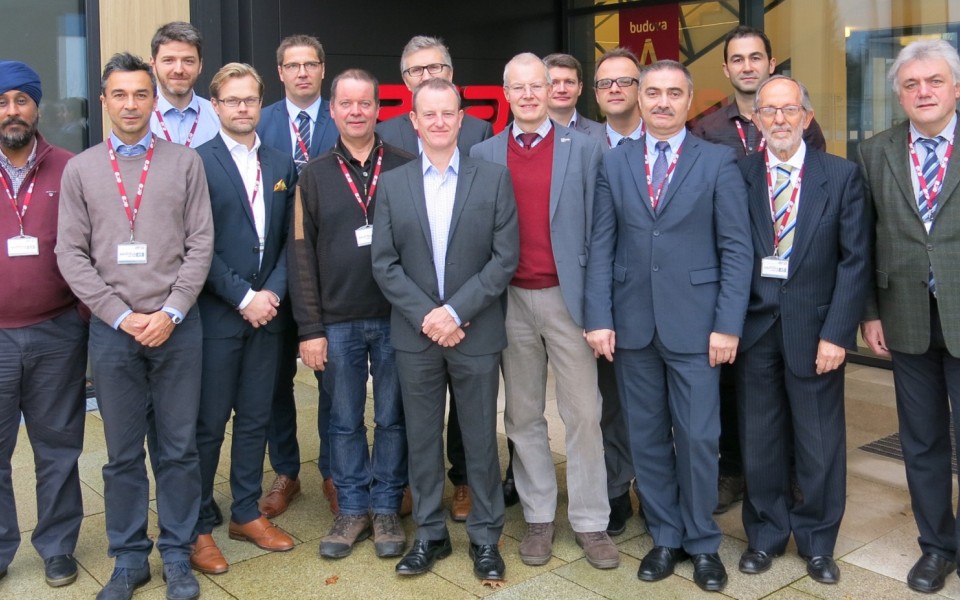 ERA hosted NATO NIAG Study Group 221
ERA hostila setkání studijní skupiny NATO NIAG 221 jako součást příprav na blížící se cvičení Unified Vision 2018
ERA hosted the progress meeting of the NATO NIAG Study Group 221 in its headquarters in Pardubice from the 27th to the 28th November. The meeting focused on the Industrial Contribution to the demonstration of ISR Information Exchange as Part of Joint ISR Trial Unified Vision 2018 (UV18) and was attended by representatives from Germany, Norway, Italy, Italy, Great Britain, Netherlands, Poland, Romania, Turkey. The fruitful discussions during the two-day meeting varied from trial assessment methodology to gap analysis in present JISR processes. The group formulated topics for the final study report and provided recommendations to the Trial Management Board.
The first meeting day was also devoted to the ERA company and a product portfolio introduction given by Vojtech Stejskal with an accent on ERA contribution to JISR community, specifically related with VERA-NG. Mainly the sensor role in favour of Air Defence and Electronic Warfare (EW) and integration aspects concerning Advanced Radar Systems (ARS) via Air Command and Control System (ACCS) Wide Common Information Exchange Standard (AWCIES) or EW Coordination Centre (EWCC) via Collaborative Electronic Support Measures Operations (CESMO). On the second day examples have been presented to the participants in ERA's demo room.
ERA zorganizovala v říjnu pokračovací mítink týmu NATO NIAG Study Group 221 ve svém sídle v Pardubicích. Workshop se zaměřil na možný přínos průmyslových firem k ukázkám a informační výměně subjektů v oblasti JISR (Joint Intelligence, Surveillance and Reconnaissance) na chystaném cvičení Unified Vision 2018 (UV18),které se uskuteční ? v Německu.
Zúčastnili se experti z Německa, Norska, Itálie, Velké Británie, Nizozemí, Polska, Rumunska a Turecka. Plodná diskuse zabrala dva dny a zaměřila se na rozličná témata od metodiky hodnocení výsledků cvičení po mezery v analýze současných JISR procesů. Skupina formulovala témata pro závěrečnou zprávu a doporučení pro organizační tým cvičení UV18.
Část workshopu byla rovněž věnována představení military portfolia ERA včetně živých ukázek v DEMO místnosti. Vojtěch Stejskal ve své prezentaci zdůraznil přínos systému VERA-NG pro JISR, zvláště jeho roli jako jednoho ze sensorů pro protivzdušnou obranu a elektronický boj.