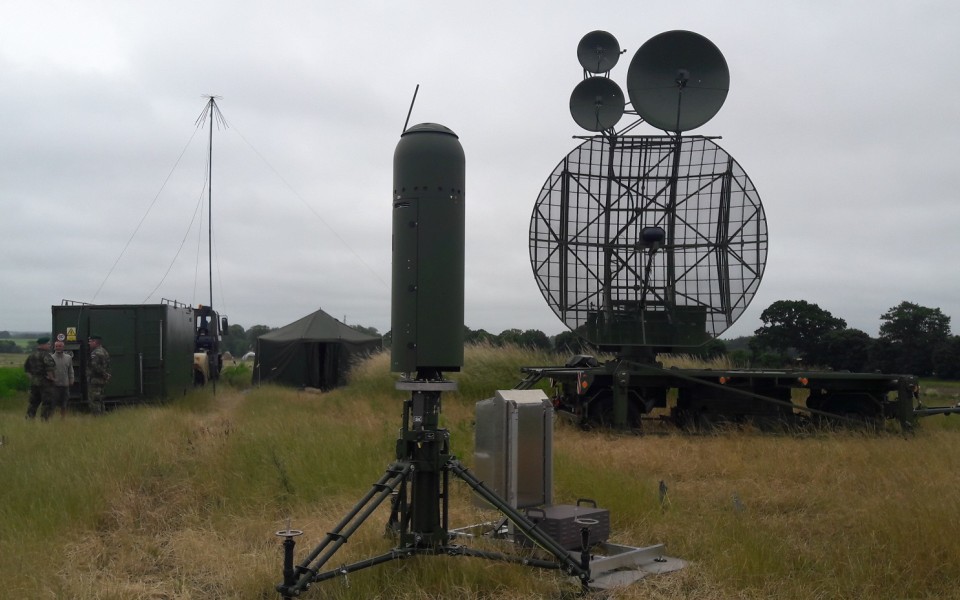 ERA participated in an international Baltic CESMO Trial, a part of Unified Vision 2018
ERA s Věrou se zúčastnila mezinárodního cvičení Baltic CESMO Trial, části Unified Vision 2018
ERA company (a member of OMNIPOL group) has been involved in an international Baltic CESMO Trial 2018 (BCT18) at PUTLOS military training area on North of Germany from 14th to 28th June. ERA supported 53. EW&RECCE regiment during training campaign with deployed VERA-NG system. BCT18 became a part of bigger international trial Unified Vision (UV18) 2018.
The goal of the trial was to test new procedures of electronic warfare information collection, exchange, fusion and evaluation according to AEDP13 and STANAG 4658 CESMO. EW product was distributed to EWCC and shared between other NATO nations in form of C-EOB formats and Link 16. Tasking of the unit was provided from SEWOC in Ramstein.
VERA-NG was in between other assets integrated to CESMO/EWCC contributing to Common Operational Picture. Capt. Petr Kos stated: "Cooperation between ERA company and Czech Army was effective. We are really contended that soldiers could try to operate new VERA-NG system in the CESMO." An immediate and direct feedback from soldiers is key for company further developments.
The cooperation between Czech and German units regarding CESMO testing and evolution is already turning into long tradition and successful story. "We highly appreciate contribution provided by Czech Army and ERA deploying recent VERA-NG system for trials. VERA-NG successfully proved its capability to be integrated into CESMO network. Also, an international aspect of the trial help NATO community to train procedures and reach higher level of interoperability," saidTrial manager Lt. Col. Marco Moehling.
Experti ERA v půlce června odjeli na čtrnáctidenní vojenské cvičení Baltic CESMO Trial 2018 (BCT18) na tréninkové základně PUTLOS na severu Německa. ERA v rámci podpory operací 53. pluku pro elektronický boj EW&RECCE instalovala systém VERA-NG. BCT18 byl součástí komplexního mezinárodního cvičení NATO Unified Vision 2018.
Cílem cvičení BCT18 bylo otestovat nové procedury ve sbírání informací pro elektronický boj, jejich výměnu, fúzi a vyhodnocování podle AEDP13 a STANAG 4658 CESMO. EW informace byly dále sdíleny mezi jednotlivými národními složkami NATO. VERA-NG byla zařazena mezi další systémy integrované do CESMO/EWCC a přispívala tak k zobrazení celkové operační situace.
Jak uvedl kapitán Petr Kos z České armády: "Spolupráce mezi armádou a společností ERA byla velmi efektivní. Naši vojáci jsou opravdu spokojeni, že si mohli vyzkoušet své operační dovednosti na nové Věře přímo v akci. Zástupci ERA naopak ocenili okamžitou zpětnou vazbu od zkušených uživatelů systému, která je klíčová pro jeho budoucí vývoj.
Rovněž spolupráce mezi českými a německými jednotkami v rámci podobných cvičení má již dlouhou a úspěšnou tradici. "Oceňujeme přínos České armády i ERA při nasazení systému VERA-NG v rámci cvičení. VERA-NG potvrdila své schopnosti integrace do sítě CESMO. Navíc mezinárodní účast na cvičení pomáhá složkám NATO dosahovat vyšší úrovně interoperability," řekl jeden z šéfů cvičení, podplukovník Marco Moehling.