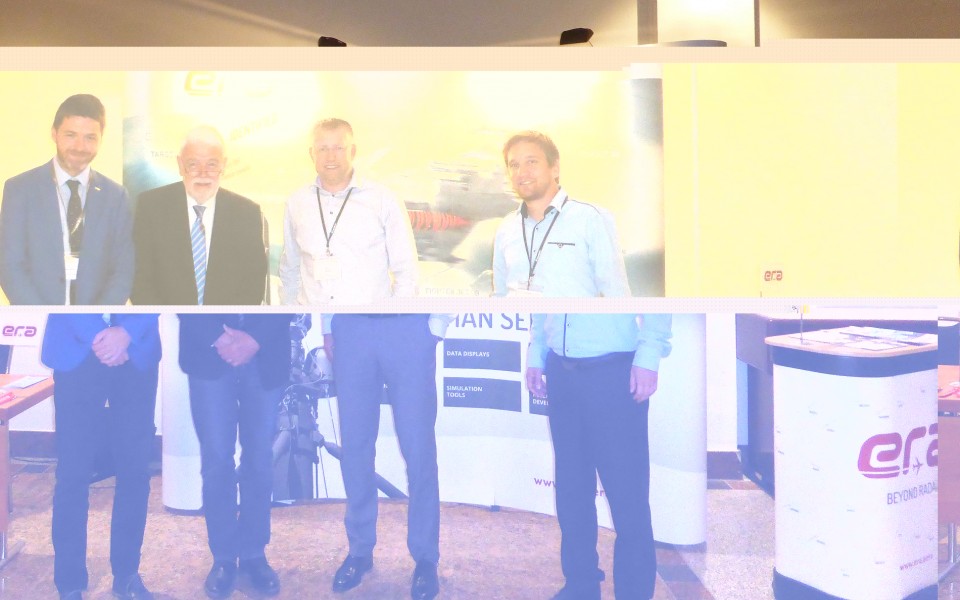 International Radar Symposium 2018 supported by ERA
Mezinárodní radarové sympozium 2018 v Bonnu - opět s podporou ERA
The twentieth annual International Radar Symposium was held in Bonn Germany this year. ERA company (a member of OMNIPOL group), as one of the key player on the surveillance market, was the main partner of the event for the second time.
"We are really proud to be a partner of this exceptional event. We view support for this type of event as very important and useful for future development in the field of radiolocation. Shared discussion and exchange of experience are truly necessary in today's dynamic technology expansion", said Milan Stary, ERA company Marketing and Communication Director.
The main scope and aim of IRS 2018 is to provide a platform for sharing information and experience within the worldwide radar community including academic and industrial professionals. Academics, researchers, engineers, system analysts, graduate and undergraduate students, government and non-government organizations are share and discuss theoretical and practical knowledge over three energizing days in the four conference halls of Maritim hotel in Bonn.
Prof. Dr. Hermann Rohling, founder of IRS, has led the conference for 20 years. "I'm really happy I succeeded in my original aim to connect the worldwide community of radar researchers and experts and create a very useful platform for sharing knowledge and experience. I appreciate ERA company's support of our event and its contributions to IRS", said Hermann Rohling.
Jubilejní dvacáté radarové symposium se letos konalo v Bonnu předposlední týden v červnu. ERA se jako jedna z klíčových firem oboru stala již podruhé partnerem této konference a vyslala na ni několik svých specialistů. Kromě toho zde měla vlastní stánek, na němž zástupci obchodu prezentovali ERA sledovací technologie pro řízení letového provozu zájemcům z řad účastníků kongresu.
"Jsme hrdí, že jsme mohli podpořit tuto vynikající akci. Její podporu pokládáme za velmi užitečný příspěvek budoucímu vývoji na poli radiolokace. Diskuse o novinkách a výměna zkušeností mezi partnery z akademické a komerční sféry je v dnešní době dynamické expanze oboru nezbytností, uvedl Milan Stary, ředitel oddělení Marketingu a komunikace.
Cílem IRS je vytvořit společné fórum pro akademiky a lidi z průmyslu – profesionály ve výzkumu radarových technologií z celého světa. Účastníci ze tří desítek zemí přijeli do Bonnu předvést závěry svého výzkumu a praktické zkušenosti. Vědci, vývojoví inženýři, systémoví analytici, absolventi univerzit i dosud studující se setkali se zástupci firem a vládních i nevládních organizací během tří nabitých dnů konferenčního programu, který probíhal paralelně ve čtyřech konferenčních sálech hotelu Maritim v německém bývalém hlavním městě.
Profesor Hermann Rohling, zakladatel radarového sympozia, byl leaderem konference po celou dobu její existence. "Jsem rád, že se mi podařilo naplnit můj původní záměr spojit celosvětovou komunitu výzkumníků a vytvořit užitečnou platformu pro sdílení vědomostí a zkušeností v radiologii. Oceňuji přínos firmy ERA k úspěšnému průběhu akce," řekl Rohling.