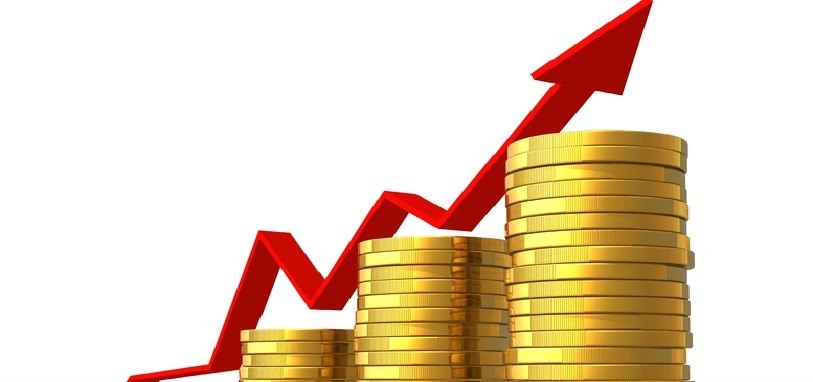 ERA Company exceeded one billion crowns in revenue in 2016 - another record-breaking result, the fourth in a row since 2012
ERA překonala hranici miliardového obratu. Jde o čtvrtý rekordní výsledek za sebou
ERA Company, the Czech supplier of passive surveillance systems, had a profit of 366 million Czech crowns (€ 14.1 million) last year with total revenues exceeding one billion. The impressive economic results have been approved by the auditing process.
The company reported revenues to a total amount of CZK 1,243,000 thousand (€ 46,000 thous.) and an accounting profit to an amount of CZK 366,000 thousand before taxes (€ 14,100 thous.) for the financial year 2016. This consists of a new record for the 20 years of existence of the company, the fourth in a row after the successful years 2012 and 2014 and 2015.
"This is due to the remarkable increase in new contracts in both the civil and military parts of our production portfolio. We currently run 50 projects and have sold our systems to 61 countries in all," stated ERA Managing Director Viktor Sotona
The company increased the volume of job orders in the civil area and managed to complete the contract process with several military customers who have purchased VERA-NG DPET systems. This has brought another increase in revenues compared with the previous financial year 2015.
Research and development activities were emphasized and there has therefore been a need to continuously strengthen and stabilize human resources. The company now has four branch offices in the Czech Republic and five in Slovakia. The number of ERA employees increased by 30 percent to its current 400.
At the beginning of the year ERA employees moved to a brand new headquarters building, i.e. ERA finished the construction of its R&D centre on its factory premises in Pardubice, Czech Republic. This new building substantially improves the ability to test and deliver enhanced products with better quality over shorter time frames.

Společnost ERA, člen skupiny OMNIPOL, pokračuje vzhůru v krasojízdě černých čísel - loni poprvé ve své historii vykázala obrat přes jednu miliardu korun. Zisk stoupl o pětinu na cca 360 milionů. Je to již čtvrtý rekordní výsledek od roku 2012. Zisk firma investovala do výzkumu a vývoje - mimo jiné nového vývojového centra v Pardubicích, otevření dalších poboček a rozšíření nabídky technologií díky nákupu menších společností. Plánuje rovněž další akvizice.
ERA úspěšně zakončila fiskální rok 2016 s obratem 1 243 161 000 korun a ziskem 366 103 000 korun před zdaněním. Tím společnost znovu překonala svůj poslední rekord – obrat 900 milionů a zisk 300 milionů z předloňska.
"Vydělané peníze zpětně investujeme do výzkumu a vývoje a posilování lidských zdrojů. Postavili jsme pro naše zaměstnance nové vývojové centrum za bezmála čtvrt miliardy, aby měli ty nejlepší podmínky vyvíjet inovace a držet krok s poptávkou na trhu leteckých technologií," uvedl generální ředitel společnosti Viktor Sotona.
Bouřlivý rozvoj stojí na navýšení objemu zahraničních zakázek a projevuje se i v jiných oblastech. Počet zaměstnanců se zvýšil na čtyři sta, tři stovky z nich pracují v nově postaveném vývojovém centru v sídelních Pardubicích, zbytek na pobočkách: v Praze, Brně, Strakonicích a nově v Uherském Hradišti. Další lidi působí v dceřiné společnosti R-SYS v pěti největších městech na Slovensku. Zde všude ERA zaměstnává perspektivní pracovníky ve výzkumu, aby zvládla zájem o své systémy - jak v civilní, tak vojenské oblasti. Díky nově získanému know-how rozšířila portfolio svých výrobků a kromě tradičních sensorů pro sledování letadel nyní prodává i systémy pro řízení letového provozu a kybernetickou bezpečnost.
"Koupě společnosti ERA byla velmi dobrým strategickým rozhodnutím. Od jejího návratu zpět mezi ryze české firmy jde strmě vzhůru a je schopna nabízet zákazníkům čím dál širší paletu technologicky špičkových a konkurence schopných výrobků," řekl předseda představenstva ERA Milan Jurek za vlastníka OMNIPOL a. s.
Počet zemí, do nichž ERA vyváží své sledovací systémy, vzrostl na 61, mezi posledními byly například Itálie, Mongolsko, Irák či Gruzie. V mnoha zemích funguje dokonce několik systému od ERA: v Japonsku, v Číně, Německu, Turecku ad.