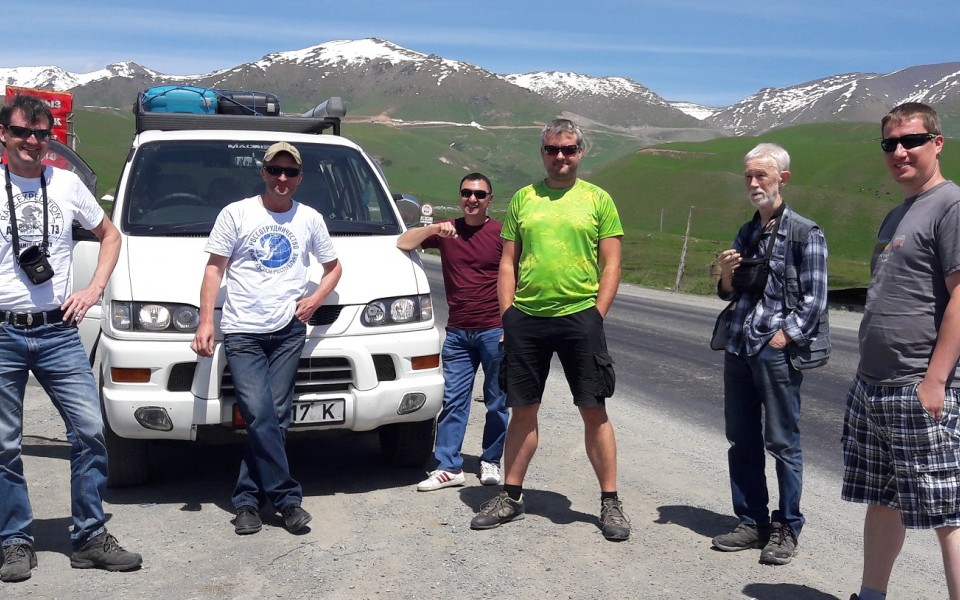 ERA has been selected to deliver its WAM system to cover TMA for Osh Airport in Kyrgyzstan
ERA WAM systém ohlídá oblast příletů na letišti Osh v Kyrgyzstánu
ERA recently announced that it has been awarded a contract to deliver a WAM system covering the Terminal Manoeuvring Area of Osh International Airport and two main flight corridors en-route towards the borders with Kyrgyzstan's neighbours, namely Russia, direction Moscow. ERA will provide Air Traffic Control solutions based on its tried and tested NEO multi-sensor surveillance system. The contract was assigned by the local ANSP Kyrkgyzaeronavigatsia as a result of a tendering procedure, which ERA successfully won in February.
Kyrkgyzaeronavigatsia aims to replace their out-of-lifecycle Secondary Surveillance Radar which would not have provided the benefits of next-generation technology such as multilateration. ERA as the primary contractor in co-operation with the local company Asiainfo will deliver its multi sensor surveillance systems NEO, a composite solution of multilateration and ADS-B. The actual WAM installation will consist of nine ground stations with the expectation of an extension of an additional nine GS in the nearest future.
"ERA's experience in the deployment of WAM solutions in areas with difficult terrain and harsh climate according the references from other ANSPs in the post-Soviet region was also one of the key factors in selecting them for this project", stated Zhakypbaev Mamatnazar, the Deputy to the Director General of Kyrkgyzaeronavigatsia.
Due to the mountainous terrain in the country, five of the ground stations will be located in an area about 2,900 metres above sea level. A team of ERA experts carried out a site survey and has chosen proper locations in June. The high quality and reliability of ERA's NEO system has been verified and confirmed during the Factory Acceptance Tests in the end of November.
Osh International Airport is an airport serving the city of Osh, the second largest city in Kyrgyzstan after the capital Bishkek, located in the Fergana Valley in the south of the country and often referred to as the "capital of the south". It is the oldest city in the country (estimated to be more than 3,000 years old), and supposedly one of the oldest settlements in Central Asia. Osh airport has experienced an immense increase in traffic over the last decade which has inspired the need to replace the already used SSRs in order to mitigate the risk of runway incursions and other ground traffic related incidents.
The landlocked and mountainous Kyrgyz Republic is bordered by Kazakhstan to the north, Uzbekistan to the west and southwest, Tajikistan to the southwest and China to the east (there are ERA systems deployed in Tajikistan and China as well). Kyrgyzstan's recorded history spans over 2,000 years. Although geographically isolated by its highly mountainous terrain, which has helped preserve its ancient culture, Kyrgyzstan has been at the crossroads of several great civilizations as part of the so-called Silk Road.
ERA obdržela zakázku na dodávku multilateračního systém NEO jako řešení pro bezpečnost letového provozu v nejvytíženějších částech vzdušného prostoru Kyrgyzstánu. ERA dodá WAM systém, který bude sledovat koncovou oblast mezinárodního letiště u města Osh a dva hlavní letové koridory vedoucí na hranice země, především směrem na Moskvu. Smlouvu podepsalo kyrgyzské řízení letového provozu Kyrkgyzaeronavigatsia v návaznosti na výsledek tendru, který ERA vyhrála.
Hlavním cílem Kyrkgyzaeronavigatsie bylo nahrazení sekundárního radaru, který překročil hranici životnosti, novou progresivní technologií multilaterace. ERA v roli hlavního smluvního partnera na dodávce systému spojujícího výhody multilaterace s technologií ADS-B spolupracuje s místní firmou Asiainfo. Síť sensorů má devět pozemních stanic, které budou dle předpokladu v blízké budoucnosti doplněny o dalších devět. Jak ukázala následná site survey v červnu, hornatý terén země si vyžádal, aby pět stanic bylo umístěno v oblastech nad 2900 m. n. m.
"ERA získala naši zakázku, protože měla v tendru nejlepší výsledky. Při rozhodování zavážilo i množství referencí systémů instalovaných v dalších zemích post-sovětského regionu, o nichž víme, a skutečnost, že ERA systémy se podle nich osvědčují v obtížném morfologickém terénu za často extrémních teplot,", uvedl Zhakypbaev Mamatnazar, zástupce generálního ředitele společnosti Kyrkgyzaeronavigatsia.
Horami obehnaná vnitrozemská Kyrgyzská republika sousedí s Kazachstánem, Uzbekistánem, Tádžikistánem a Čínou, v posledních třech jmenovaných zemích má ERA rovněž své systémy. Doložená historie země sahá až před začátek našeho letopočtu a geograficky daná izolace napomohla uchovat originální původní kulturu. Na druhé straně Kyrgyzstán byl v minulosti křižovatkou při kulturní výměně několika významných civilizací, protože ležel na obchodní stezce zvané Hedvábná cesta.
Mezinárodní letiště Osh slouží druhému největší městu Kyrgyzstánu po hlavním městě Biškeku. Je to nejstarší město v zemi s třítisíciletou historií, velmi pravděpodobně jedno z nejstarších osídlení ve střední Asii vůbec. V posledních desetiletích zaznamenalo letiště v Oshi významný nárůst dopravy a nová technologie multilaterace nahrazující dosluhující radar je potřebná pro zajištění bezpečnosti letového provozu.