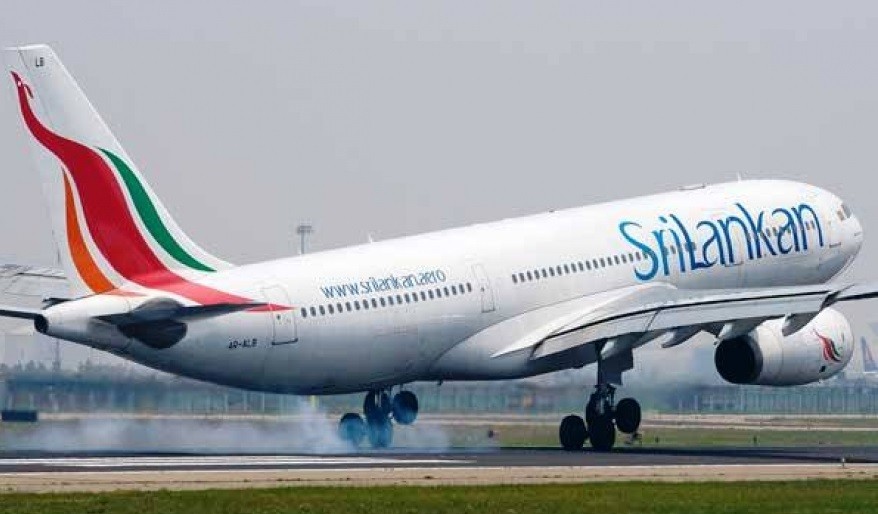 ERA Has passed a Factory Acceptance Tests for the ADS-B System in Sri Lanka
ERA podepsala kontrakt na Srí Lance. Dispečeři získají přehled o leteckém provozu nad jejím územím
ERA announced that in August 26, 2016 had successfully passed Factory Acceptance Tests for the ADS-B System to be used by Airport & Aviation Services [Sri Lanka] Limited.
ERA is delivering a system comprising five redundant ADS-B stations as well as ADS-B data fusion and a data display system. The contract was assigned by the local ANSP in January as a result of a tendering process, which ERA successfully won in the end of 2015.
"The selection of ERA is the result of the worldwide competitive tendering process where ERA has been selected as the successful bidder after an intensive technical and administration evaluation. Our experience in the deployment of surveillance solutions in other states of South-East Asia such as India, Indonesia, Malaysia and Singapore was also one of the key factors in selecting us for this project", stated Viktor Sotona, ERA Managing Director.
A one week of testing at ERA factory has been scheduled together with factory training for AASL Technical staff to fully familiarize with given ADS-B system. Apart from redundant ADS-B ground stations, testing procedures have been focused on ADS-B data fusion and data display system based on ERA´s ERIS product family.
A high quality and reliability of ERA products (namely NEO by ERA and ERIS) has been verified and confirmed during the Factory Acceptance Tests, which has been successfully passed.
On ADS-B technology and NEO by ERA
ADS-B represents dependent information on data from the aircraft's navigation system, ADS-B equipped aircraft broadcast their GNSS positions once per second. The information received by the ADS-B ground station includes the aircraft's identification, altitude, speed, velocity, etc.
NEO by ERA - 4th generation of certified mature Multi-sensor Surveillance system MSS. This multi-solution system (MLAT, WAM, ADS-B, PRM, HMU) has a robust system design, enhanced signal detection, reduced power consumption and is compliant with international standards (ED-117, ED-142, ED-129, ICAO Annex10 volume IV, etc.)
On the MST component part of ERIS by ERA
The MST (Multi-Sensor Tracking) is up-to-date data fusion developed for reception and processing of surveillance data received from individual sensors, its fusion and the creation of a real-time, unique air situation picture.
About Sri Lanka
Sri Lanka, officially the Democratic Socialist Republic of Sri Lanka and known from the beginning of British colonial rule until 1972 as Ceylon, is an island country in southern Asia near south-east India. Sri Lanka has maritime borders with India to the northwest and the Maldives to the southwest.
Pardubická firma ERA získala další zakázku. Vyhrála v tendru na celoúzemní pokrytí vzdušného prostoru Srí Lanky, tedy ostrova Cejlon včetně přilehlé části Indického oceánu. Systém pěti ADS-B stanic pracujících s daty z GPS bude navíc sloužit i dvěma největším místním letištím Mattala a Bandaranaike. Tím se počet zemí, kde pardubická firma pomáhá s bezpečností letového provozu, zvýšil na 59. Znamená to další posílení její pozice v regionu jižní a jihovýchodní Asie, kde již má instalace v Indii, Indonésii, Malajsii a Singapuru.
Srí Lanka doposud využívala ke sledování letového provozu nad svým územím pouze radary, proto se místní řízení letového provozu Airport & Aviation Services Limited (AASL) rozhodlo investovat do modernější a ekonomicky výhodnější technologie ADS-B a díky síti stanic rozmístěných po celém ostrově získat lepší přehled o přesné poloze a pohybu letadel.
"Výběr firmy ERA pro tento projekt je výsledkem výběrového řízení, ve kterém vyhověla všem požadavkům stanoveným v tendru a při hodnocení nabídek dosáhla nejlepších výsledků ve všech kritériích. Pomohly nám zkušenosti ERA z blízkých zemí, kde jsou její systémy po léta úspěšně využívány, " uvedl generální ředitel ERA Viktor Sotona.
ERA nabídla osvědčené řešení, multilaterační systém NEO, jehož součástí je funkcionalita ADS-B založená na využití sledovaní leteckého provozu pomocí satelitní sítě GPS. Navržená konfigurace sítě sestává z 5 pozemních stanic a splňuje standardy leteckých kontrolních organizací Eurocontrol a ICAO. Dvě jsou umístěny na mezinárodních letištích Mattala Rajapaksa a Bandaranaike pro zvýšení přehledu a bezpečnosti na příletových a odletových trasách, další dvě stanice Kokavil a Suriyakanda mají za úkol pokrýt nízké letové hladiny v severní a jižní části ostrova, a pomoci tak se sledováním vnitrostátních letů mezi domácími letišti, a pátá stanice v radarovém centru na hoře Piduruthalagala bude sloužit k rozšíření pokrytí nad oceánem. Součástí řešení je i datová fúze, umístěná na letišti Mattala a datové displeje sloužící pro zobrazení ADS-B dat pro dispečery letového provozu v daných stanovištích.
O ADS-B
Ve srovnání s pozemními radary poskytuje technologie ADS-B (Automatic Dependent Surveillance Broadcast) nový přístup ke sledování letového provozu. Letadlo vybavené ADS-B odpovídačem automaticky vysílá každou sekundu svou přesnou polohu získanou z GPS.
O státě Srí Lanka
Srí Lanka nebo též dle výslovnosti Šrí Lanka, oficiálně Šrílanská demokratická socialistická republika, je ostrovní stát v jižní Asii, nacházející se v blízkosti poloostrova Přední Indie na ostrově Cejlon, což byl také do roku 1972 oficiální název státu. Od Indie je oddělen úžinou, přes niž se táhne řetěz korálových útesů zvaný Adamův most; na východě se nachází Bengálský záliv, na jihu Indický oceán. Největším městem je Colombo. Země coby bývalá britská kolonie patří do systému Commonwealthu.