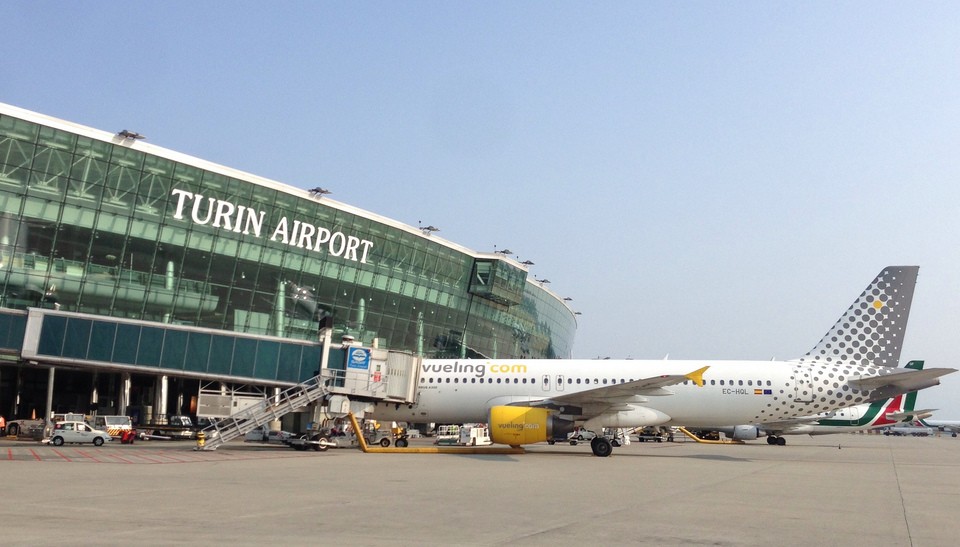 ERA's first arrival to Italy: It has signed a new contract to deliver a surface multilateration system for the Turin-Caselle Airport
ERA dostala první zakázku v Itálii. Její systém vylepší bezpečnost na letišti v Turíně
ERA has announced that it has been awarded a contract to deliver a MLAT system to enhance the safety of one of the major Italian airports serving the city of Turin. The contract is the result of an international tender issued by ENAV S.p.A., an Italian Air Navigation Service Provider.
ERA teamed up on this important project with a well-known local company VITROCISET S.p.A, which has experienced the successful cooperation with before. They worked together on an extensive proposal for ENAV, which has been tailored in accordance with the technical specifications defined by ENAV as well as in line with a site survey carried out at Turin Airport. The ERA&VITROCISET team has already started working on the implementation of a turn-key surveillance solution based on multilateration technology.
"We view this win as a major success in light of the highly competitive environment here in Italy! ERA's selection is the result of a tendering procedure. ERA scored highest on the defined evaluation criteria under the extremely challenging conditions of major local players and finally obtained a contract to demonstrate the abilities of its systems in Italy", stated Jakub Thomas, ERA Sr. Sales Manager.
The proposed NEO by ERA is the 4th generation of the certified mature Multi-sensor Surveillance system MSS, which have been previously installed in over 60 countries. This multi-solution system (MLAT, WAM, ADS-B, PRM, HMU) has a robust system design, enhanced signal detection, reduced power consumption and is compliant with international standards (ED-117, ED 142, ED 129, ICAO Annex10 volume IV, etc.)
About Turin Airport
Turin Airport (Aeroporto di Torino), also known as Turin-Caselle Airport, is located at Caselle Torinese, 16 km northwest of the city of Turin in the Piedmont region, northern Italy. It is also named Sandro Pertini Airport after the former Italian President. The airport was built in 1953, on the site of a World War II air base, and was renovated in 2005 in preparation for the Winter Olympics. Turin airport won the ACI Europe Best Airport Awards in the category from 1 to 5 million passengers in 2007 and 2008.
ERA učinila průlom na vysoce konkurenční italský trh - vyhrála tender vypsaný italským řízením letového provozu ENAV. Porazila místní dodavatele a významné světové hráče na trhu s leteckými technologiemi a dodá přehledový systém na letiště v Turíně.
ERA na projektu spolupracuje s italskou firmou VITROCISET, která se jí jako partner osvědčila již v minulosti. Systém pro letiště v Turíně je šit přesně na míru požadavkům ENAV a byl navržen na základě podrobné obhlídky expertů ERA na tomto významném dopravním uzlu sloužícím milionovému severoitalskému městu. Nabídnutý produkt NEO by ERA je čtvrtou generací plně osvědčeného a certifikovaného multisensorového přehledového systému, jehož data jsou využívána řídícími letového provozu a který již úspěšně funguje v 60 zemích světa.
"Podepsání smlouvy na dodávku systému do Turína považujeme za velký úspěch vzhledem k vysokému konkurenčnímu prostředí na italském trhu. ERA tak konečně získala šanci ukázat, co umí, i v této zemi," uvedl Jakub Thomas, obchodní manažer firmy, který kontrakt uzavřel.
Letiště Turín-Caselle, oficiálně pojmenované po bývalém italském prezidentovi Letiště Sandra Pertiniho, leží v kraji Piemont 16 km severozápadně od města Turín. Bylo založeno v roce 1953 na místě vojenské základy z II. světové války a kompletně zrekonstruováno při příležitostí pořádání zimních olympijských her v Turíně v roce 2005. Turínské letiště opakované vyhrálo soutěž o nejlepší evropské letiště v kategorii od 1 do 5 milionů cestujících ročně.