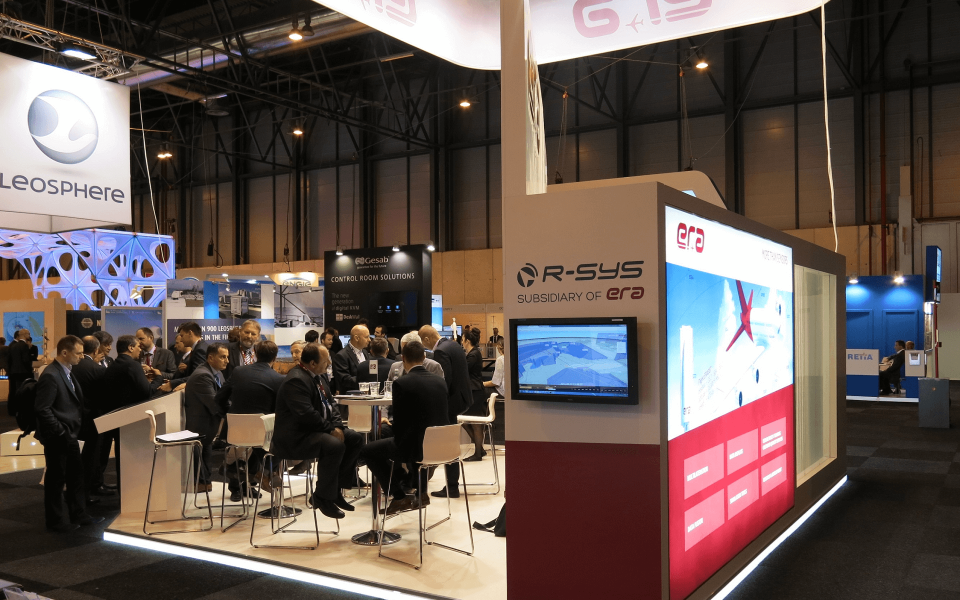 More than sensors! ERA presented at the number one exhibition in the world of air traffic - WATM Madrid
Na civilní výstavě roku v Madridu se ERA představila pod heslem Více než sensory!
ERA Company exhibited its proven technologies for aircraft surveillance and air traffic management and their innovations at the World ATM Congress – an international exhibition and conference held at IFEMA trade park in Madrid, Spain. This event, organized by CANSO (the Civil Air Navigation Services Organisation), was held from 7th to 9th March 2017. According official CANSO information there were the record-breaking 230 exhibitors and 7 757 visitors. ERA sales and product managers along with the experts from ERA´s Slovak subsidiary R-SYS took advantage of the presence of a number of important partners as well as new potential customers to negotiate business issues. They presented the references of operational installations of ERA composite multilaterationa and ADS-B systems as well as novelties in its portfolio suitable for ATM such as Net Briefing system and Record and Replay Investigator by R-SYS.
Ve dnech 7. – 9. března 2017 se ERA tradičně zúčastnila veletrhu a konference World ATM Congress, organizovaných společností CANSO, popáté ve španělském Madridu. Letošního ročníku této největší výstavy techniky pro řízení letového provozu se účastnilo rekordních 230 vystavovatelů a 7757 návštěvníků. ERA se zde prezentovala nově designovaným stánkem, jehož highlightem byla interaktivní touchscreen korespondující s grafikou stánku vycházející z estetiky webu ERA. Na stánku se vystřídalo 23 zástupců firmy z obchodního a produktového oddělení a dceřiné slovenské společnosti R-SYS, kteří zde vedli šňůru obchodních jednání se stávajícími i potenciálními zákazníky. Mezi delegacemi z desítek zemí, kupříkladu Filipín, Mexika, Chile, Velké Británie, Korey, Německa či Španělska, bylo i několik ředitelů řízení letového provozu, kteří se eminentně zajímali o výhody multilateračních systémů. ERA se představila jednak jako pionýr a přední dodavatel této technologie, jejíž systémy fungují již v 60 zemích světa, jednak nabízela nová ATM řešení ze svého portfolia, především systémy Record and Replay Investigator a Net Briefing od R-SYSu.