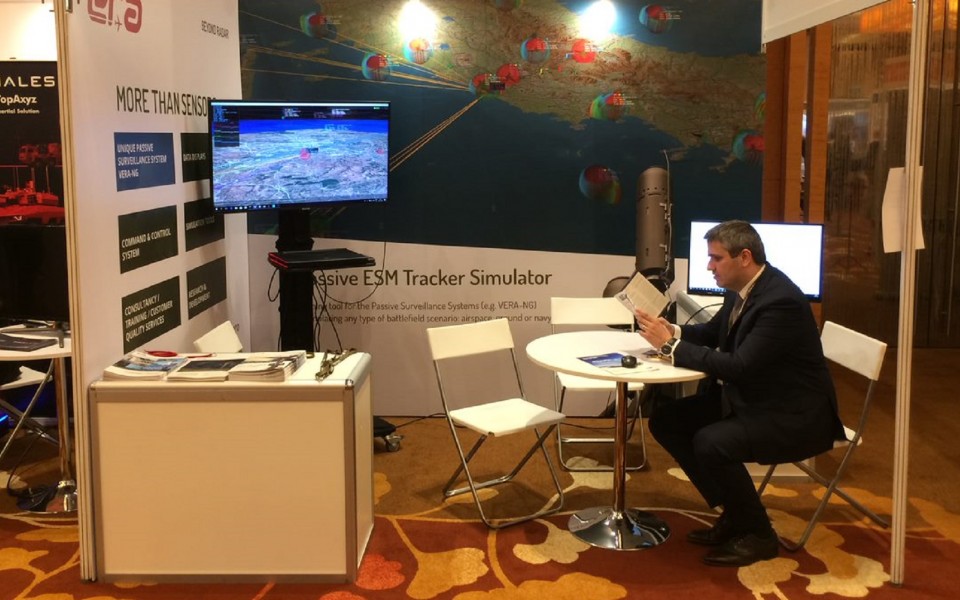 ADECS 2019: ERA to Train Passive Radar & Electronic Support Measure Operators
ERA exhibited its VERA-NG training simulator during the Association of Old Crows Electronic Warfare Asia conference and exhibition being held in Singapore 29-30 January. The training simulator serves two purposes; helping to train operators how to use the firm's VERA-NG passive radar system, and also as a mission planning tool. In its latter role, the simulator can be used to assist the placement of the VERA-NG, for example, to ensure the user can exploit the system to its fullest effect.
While the simulator is programmed with all the appropriate parameters for the VERA-NG, it can also be programmed with the parameters of third-party passive radars and electronic support measures, once again for use both as a training and mission planning tool. The product can be procured to support training and mission planning for existing VERA-NG operators. Alternatively, the simulator can be procured prior to a VERA-NG delivery to enable operators to become proficient on the system prior to the passive radar's entry into service.
Source: MONch News – EW/C41 Channel