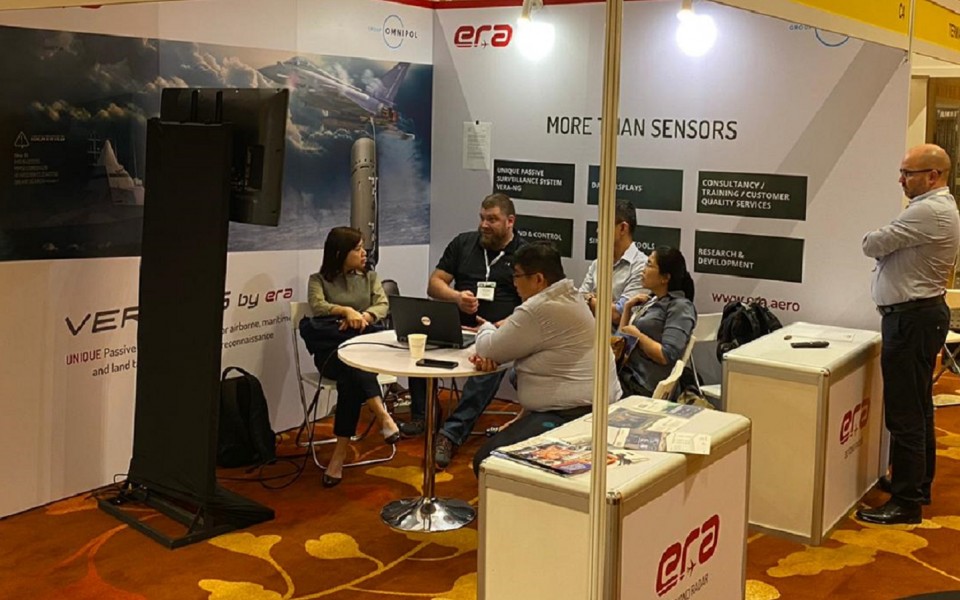 ADECS 2020: ERA exhibited its Passive Radar & Electronic Support Measure System VERA-NG
ERA exhibited its PET VERA-NG during the Association of Old Crows Electronic Warfare Asia conference and exhibition being held in Singapore on February 4 – 5, 2020.
Sales Manager Petr Burián and EW expert Vojtěch Šťastný met with numerous industry influencers, military officials and government delegations at Marina Bay Sands, Singapore. ERA successfully presented its unique VERA-NG military passive surveillance system. Vera-NG uses advanced techniques to conduct cross-border long-term and long-range surveillance without alerting neighbouring nations. The system defines the new sensor category DPET (Deployable Passive ESM Tracker) tailored for air, maritime and land target surveillance and reconnaissance for defence and electronic warfare purposes.
The combined format of ADECS attracted expanding number of exhibitors and visitors from 40 countries providing them with the opportunity to explore the entire exhibition across all themes. The exhibition hall showcased future defence capabilities, with 50 companies exhibiting in all.