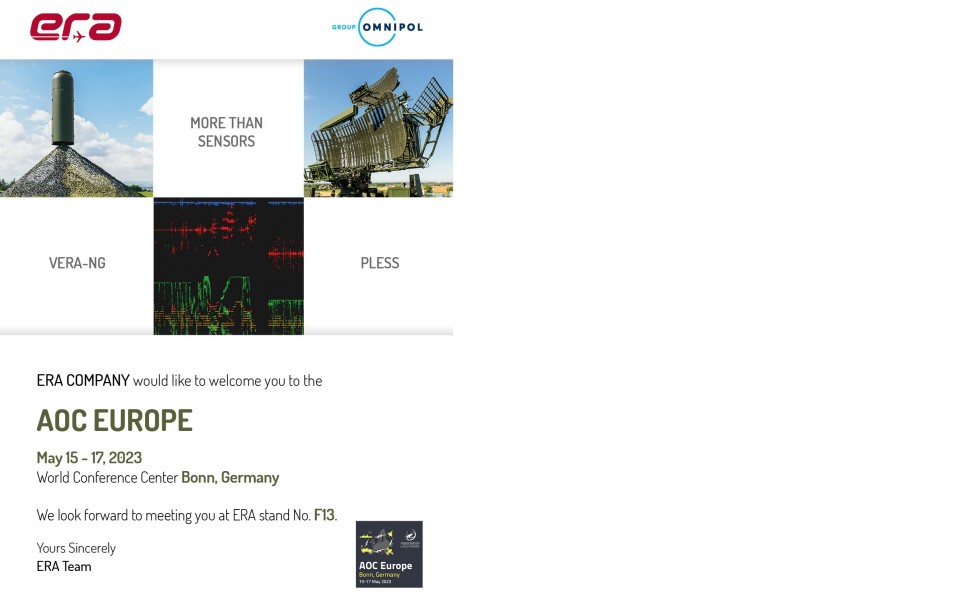 AOC Europe – the upcoming EW conference in Bonn
ERA will participate in yet another Electronic Warfare conference, organized by the Association of Old Crows. AOC Europe, the event bringing together the whole EW community, takes place at the World Conference Center in Bonn, Germany, on May 15 – 17, 2023.
ERA experts already presented at AOC EW conferences in London (2017), Singapore (2018, 2019, 2020), Lausanne (2018), Stockholm (2019), Liverpool (2021) and Montpellier (2022).