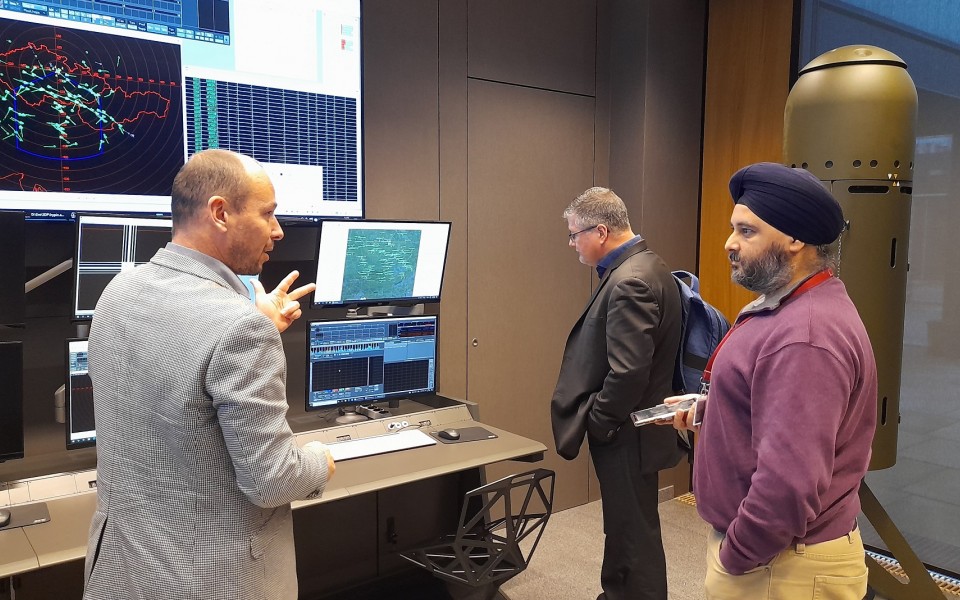 Delegation of Canadian journalists visited ERA HQ
Two Canadian journalists supported by the official of the Consulate General of the Czech Republic in Toronto and one representative of the Association of the Czech AeroSpace Industry visited ERA headquarters this week. Canadian newspapermen have been mainly interested in ERA non-traditional solutions for Air Traffic Management and the uniqueness of passive surveillance systems as original Czech heritage.
ERA Sales experts for North American territory presented them the company's product portfolio, focused on ERA passive surveillance systems PET and PLESS and their abilities to track aircrafts, naval vessels, and unmanned aerial vehicles. Experience in civil sector, which ERA obtained in Canada, was also mentioned: since 2013 ERA delivered ca 700 units of the squitter beacon SQUID as vehicle tracking systems for three Canadian airports: Toronto, Montreal, and Québec. The live demo show of data provided by ERA systems and brief tour around ERA premises were also part of the programme.