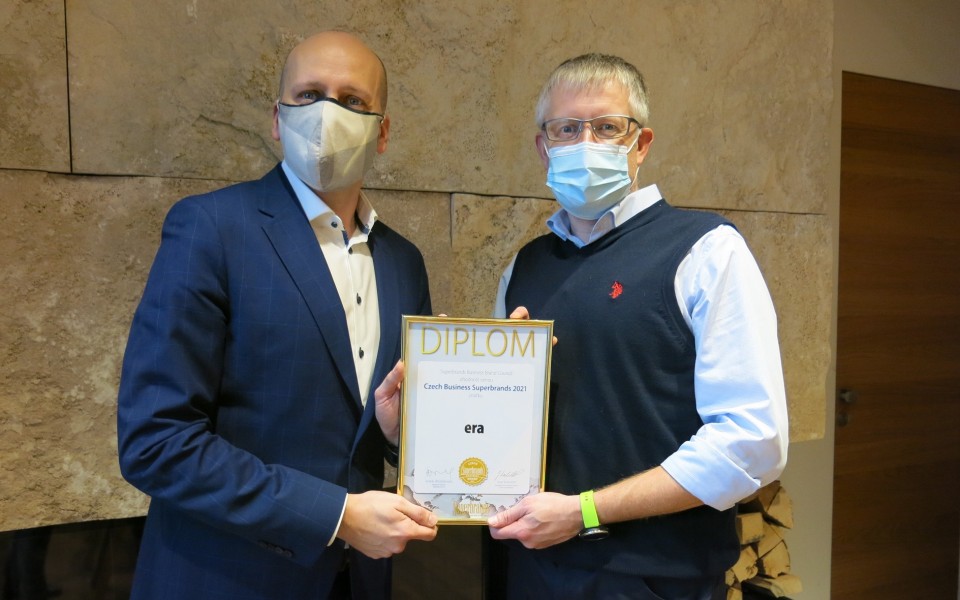 ERA among remarkble trade-marks awarded SUPERBRANDS 2021 title
ERA received a prestigious title for the trade brands Superbrands, also called the "seal of excellence". It obtained a certificate in the category B2B (business to business) and becomes one of the business brands awarded the title CZECH BUSINESS SUPERBRANDS 2021.
Companies cannot sign up for the Superbrands program on their own. The nomination is based on a database of registered trade-mark brands of the Industrial Property Office. Brand Council, the expert committee of professionals in business, marketing and media, has the final say in awarding Superbrands titles.