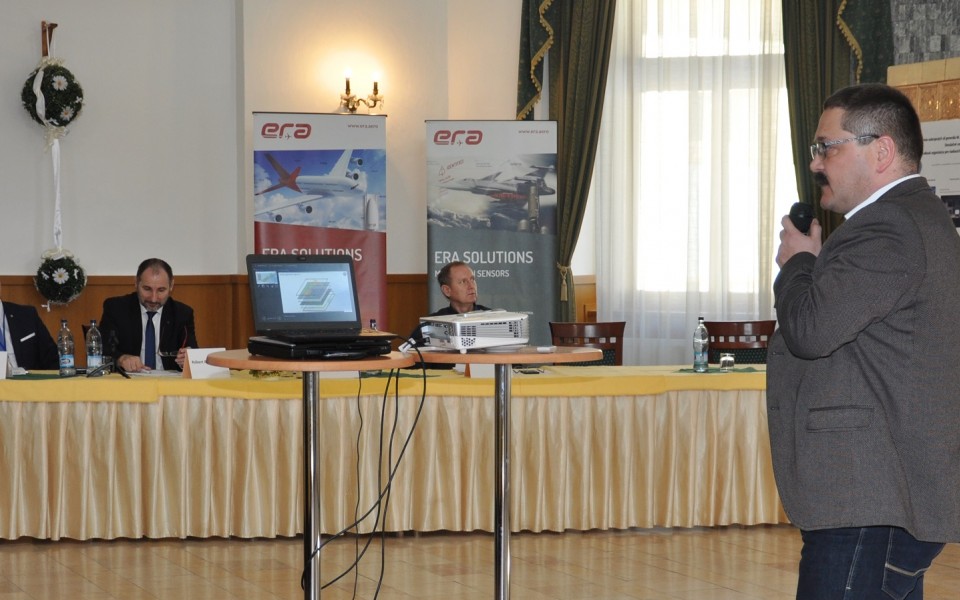 ERA and R-SYS presented at Airpace for All and Air Navigation Services conference in Košice, Slovakia
ERA and R-SYS representatives had been invited to actively take part in the conference Airspace for All and Air Navigation Services organized by Flight Preparation Department of Technical University of Košice on April 10 – 11, 2018.
They presented ERA ATM portfolio and specifically IXO SYSTEM, a complex solution with focus on a pilot pre-flight briefing IXO PILOT, and the second generation of software solution IXO RPAS that integrates RPAS into ATM environment.
This conference aimed to exchange knowledge on airspace use as seen by various categories of its users, introduction of planned changes in aisrpace structure and a consequent panel discussion with conference participants.