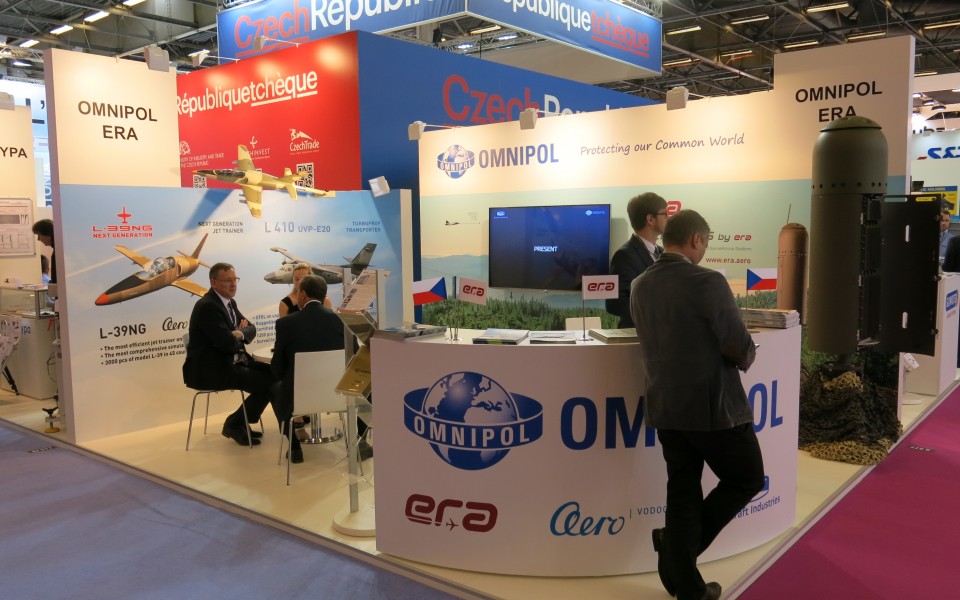 ERA at Eurosatory Paris – this year biggest defence and security exhibition in Europe
ERA took part in the defence and security exhibition Eurosatory held at the international exhibition and conference centre in Paris, France on June, 13th to 17th. ERA Company exhibited its military solutions as part of the joined ERA/OMNIPOL exhibiting stand. Eurosatory was the most recent opportunity for the company to show its technologies to such a huge gathering of experts in the field.
ERA - as a member of the OMNIPOL Group - presented the last generation of its unique VERA-NG military surveillance system along with Aero Vodochody and LET Aircraft Industries to delegations of army specialists. They were primarily interested in details of its usage for air defence forces and the performance of Passive ESM Tracker VERA compared to traditional radars.
Eurosatory brings together the entire defence and security industry to source the latest equipment and systems, develop international relationships and generate new business opportunities. This year's exhibition brought together over 1,572 exhibitors from 56 countries, 55,500 visitors from 152 countries and 1018 journalists. This event continues to develop with an increase in attendance of Asian exhibitors, a high expansion in cyber, unmanned global systems and robotics. Eurosatory also received the visit of 13 defence ministers, 25 national armaments directors and 19 armed forces and army chiefs of staff.