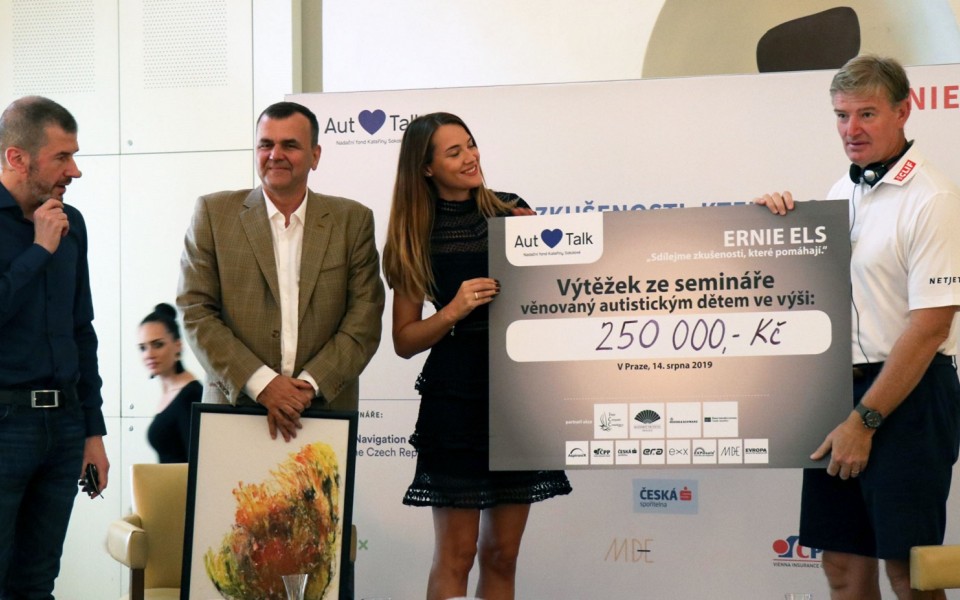 ERA at the Autism Seminar with Golf Legend Ernie Els
On 14 August 2019, the AutTalk Foundation organized a seminar in the Mandarin Oriental Hotel in Prague on the issue of autism with the participation of Ernie Else, a world golf icon. ERA took part in the event as one of the supporters of the seminar on the issue of assistance and information sharing in the care of autistic children.
Ernie Els, as the father of an autistic child, has long been active in a number of projects that aim to help autistic children and integrate them fully into the society. He founded a school in Florida for 300 children with an autism spectrum disorder. At the seminar he spoke emotionally about his relationship with his son Ben and about projects realized for autistic children in the USA where the South African golfer lives now.
At the end of the seminar, Ernie Els handed over a cheque for 250,000 Czech crowns to Kateřina Sokolová, Chairwoman of the AutTalk Foundation, supporting families of autistic children, which will be used to develop activities and projects in the Czech Republic.