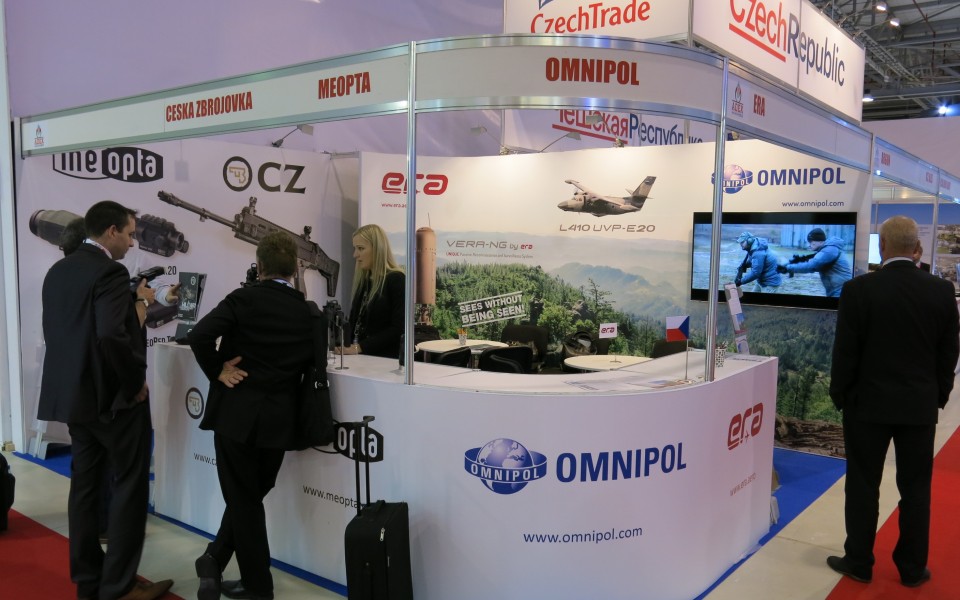 ERA Attended ADEX in Baku – One of the Biggest Exhibition of Military Technologies in Post-soviet Region
ERA Company together with its parent company OMNIPOL exhibited its proven solutions for air defence highlighting the passive surveillance and reconnaissance system VERA-NG at ADEX (Azerbaijani International Defence Exhibition) held at Baku Expo Centre in Baku, the capital of Azerbaijan. The 2nd edition of this international event, widely recognized by military organizations and defence and security producers in Caucasus region, is organized biannually, this year from September 27 to 30.
ERA and OMNIPOL presented the last generation of the unique VERA-NG military surveillance system along with other Czech companies Česká zbrojovka and Meopta to delegations of army specialists. They were primarily interested in details of its usage for air defence forces and the performance of Passive ESM Tracker VERA compared to traditional radars. The president of the Republic of Azerbaijan Ilham Aliyev was also among VIP guests visiting ERA stand.
ERA is not unknown company in Azerbaijan, it has had its airport surface management system A-SMGCS deployed at Heydar Aliyev International Airport in Baku. This ERA MLAT surface system has been developed as extension of previously implemented Wide Area Multilateration system monitoring low flying helicopters and aircraft over the Caspian Sea since 2010.
ADEX 2016 is a grand display of modern weaponry and equipment, the show of the force and power of the military-industrial complex, the exhibition has been supported by the Ministry of Defence of the Republic of Azerbaijan. This year, ADEX was attended by 216 companies from 34 countries, and 29 delegations from 21 countries. The geographical spread of the participants has expanded to countries such as Croatia, Estonia, the Czech Republic Latvia, and Montenegro.