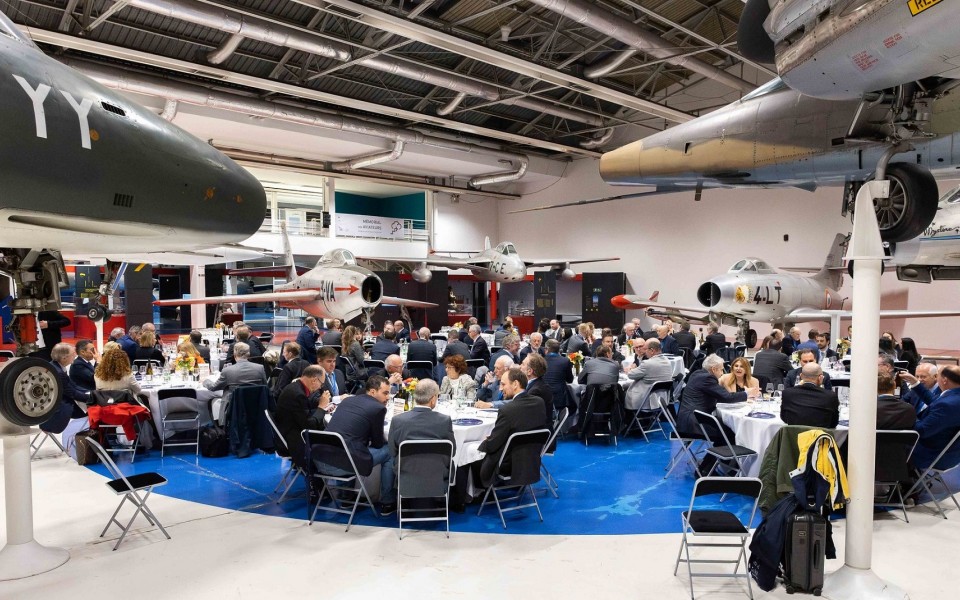 ERA celebrated the 60th anniversary of the founding of the aviation organization Eurocae
At the end of April, ERA expert on technologies for civil flight operations took part in Eurocae symposium to celebrate 60 years of this European aviation organization. The symposium was held on April 26-27, 2023, in the premises of the airport Le Bourget, currently serving as an air transport museum National Air and Space Museum of France in outskirts of Paris.
The two-day event, full of lectures and meetings, was divided into eight discussion panels, whose participants discussed visions of aviation in various domains: unmanned flying, decarbonization of air traffic, the future of the spectrum or the use of artificial intelligence. Visions of the future from the point of view of the European Commission, the SESAR Program or the EASA organization were also part of the programme. In parallel, the Eurocae General Assembly was held, where new members and the president were elected.
ERA has been an active member of Eurocae working groups for years, and its specialists regularly contribute as co-authors to creating standards for air traffic management.
Paris-Le Bourget Airport is located 13 km northeast of Paris and is the oldest civilian airport of the French capital. It was opened in 1919 and Charles Lindbergh landed there after his transatlantic flight in 1927. The terminal's historic buildings were commissioned in 1937 for the Paris World's Fair and, after being destroyed during World War II, were reconstructed according to original plans. The airport served its purpose until the 1970s and is currently home to an aviation museum.