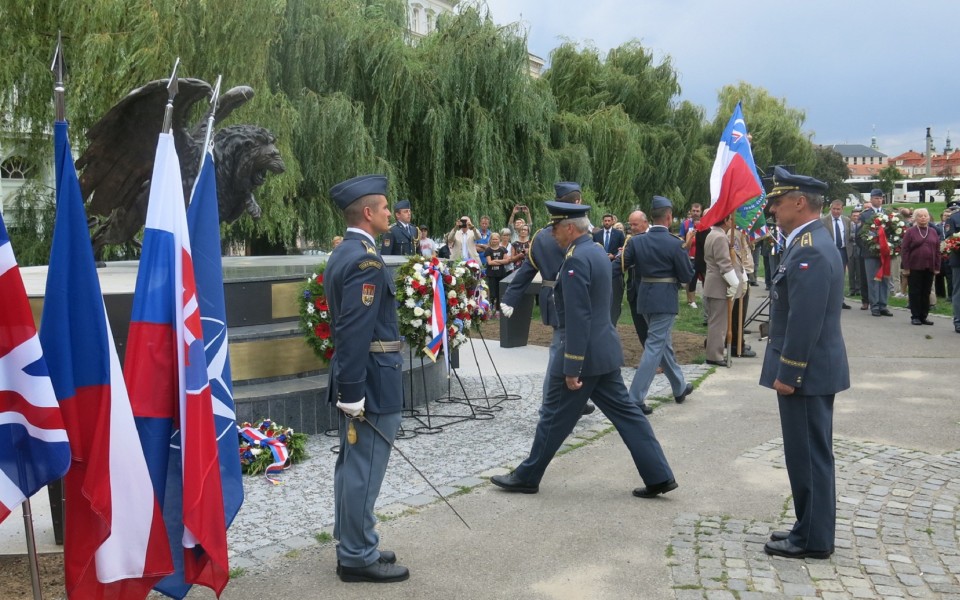 ERA commemorated Czechoslovak airmen in the RAF
The Winged Lion Memorial commemorating the heroism of our airmen in Great Britain during World War II was unveiled at Klarov in Prague in 2014 by Sir Nicholas Soames, grandson of Winston Churchill. Five years later, there was a memorial of laying wreaths in their memory on the occasion of the completion of the monument. ERA and OMNIPOL, as prominent partners in the construction of the Memorial, were also present.
The event was held on 14 August to mark the anniversary of the return of Czechoslovak airmen from the United Kingdom back to Prague at Ruzyne in 1945. In total, 2,508 Czechs and Slovaks served in the Royal Air Force during World War II. The Winged Lion Memorial was designed and built by the British community in Prague as a tribute to the heroism of the airmen in a seemingly hopeless era when only Great Britain was facing Hitler.