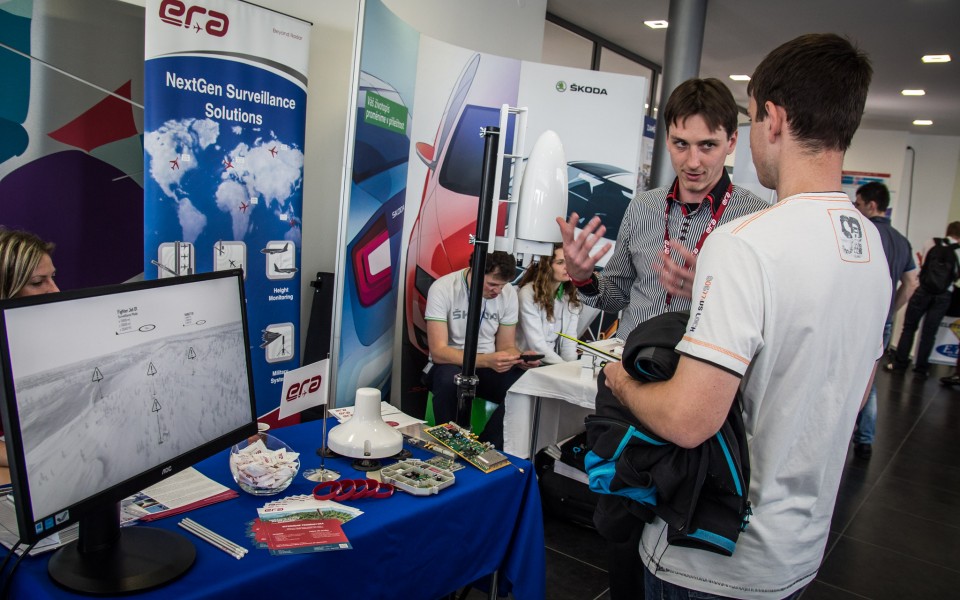 ERA Company in the Role of Headhunter Once More
ERA took part in the job fair perFEKT held on April 28th in Brno. The event was focused on job applicants in the field of IT and electrical engineering. ERA also subsidized the STUDENT EEICT student conference and competition testing creativity among youth as part of the programme. Both events were organized at the Faculty of Electrical Engineering and Communication, Brno University of Technology, and were attended by approximately 800 students.
ERA introduced here a novelty in its recruitment strategy: Internship programmes at ERA branches. This new offer for students starting in the 3rd year of study offers long-term collaboration on special projects especially for HW and SW specialists.
The Faculty of Electrical Engineering and Communication provides education in Electronics and Communication, Cybernetics, Control and Measurement Techniques, Microelectronics and Technology, Power Electrical and Electronic Engineering and Teleinformatics.