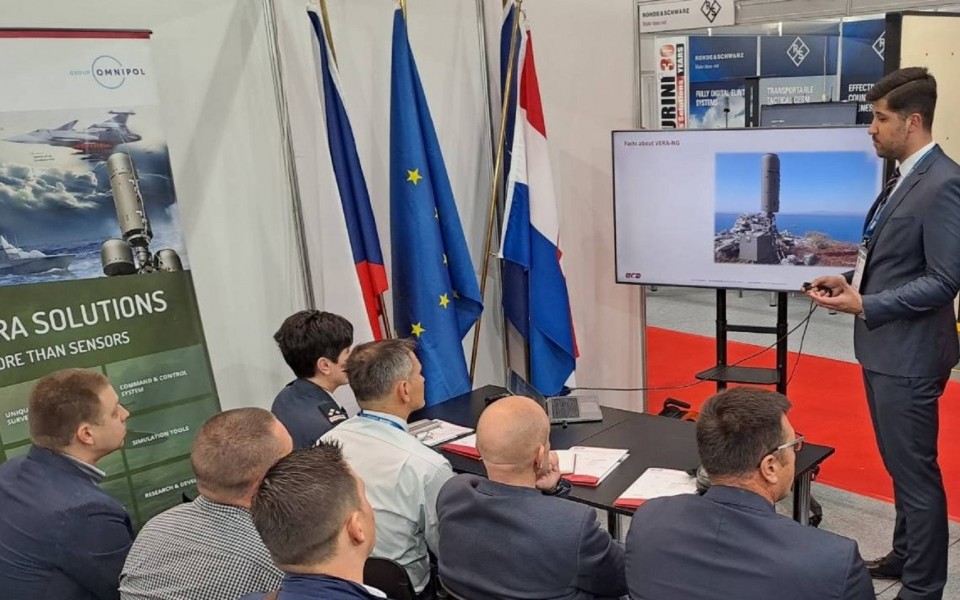 ERA exhibited at Adriatic Sea Defense & Aerospace in Croatia
ERA presented its passive surveillance systems VERA-NG and PLESS within ASDA (the Adriatic Sea Defense & Aerospace), International Exhibition & Demonstration Dedicated to Defense, Aerospace, Cyber Defense & Homeland Security, held in Zadar, CROATIA, on May 3 – 5, 2023.
ERA presentation was organized as part of PROPED, the series of projects in economic diplomacy (of Czech Ministry of Foreign Affairs), under the auspices of Ministry of Defence of the Republic of Croatia. ERA sales representatives introduced ERA latest military solutions: Over the Horizon Direction Finding system PLESS and Passive ESM Tracker VERA-NG, focused on its new feature for tracking Unmanned Aerial Vehicles.