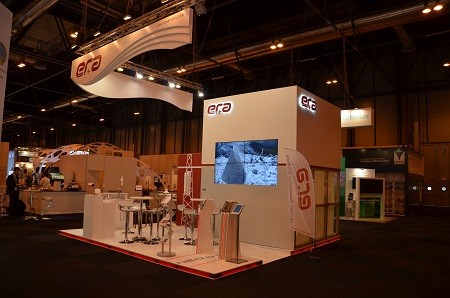 ERA exhibited its proven technologies at the World ATM Congress in Madrid
Madrid, March 10th – 12th, 2015 ERA Company exhibited its proven technologies for aircraft surveillance and their innovations at the World ATM Congress – an international exhibition held at IFEMA trade park in Madrid, Spain. This event, organized by CANSO (the Civil Air Navigation Services Organisation), was held from 10th to 12th March 2015. According official CANSO information there were 199 exhibitors and 6929 visitors.
ERA sales managers took advantage of the presence of a number of important partners as well as new potential customers to negotiate business issues and present the references of operational installations of ERA systems. During event ERA has been awarded a contract to modernize its multilateration surface system at Budapest Liszt Ferenc International Airport. This contract forms an integral part of the Remote Tower (rTWR) project recently awarded to Indra Navia by Hungarian Air Navigation Services Provider (ANS).
Besides business opportunities, Vojtěch Stejskal, ERA expert for strategy development, threw a lecture " Alternative way of WAM system time synchronization"´ as live slot in Frequentis Aviation Arena on Thursday.