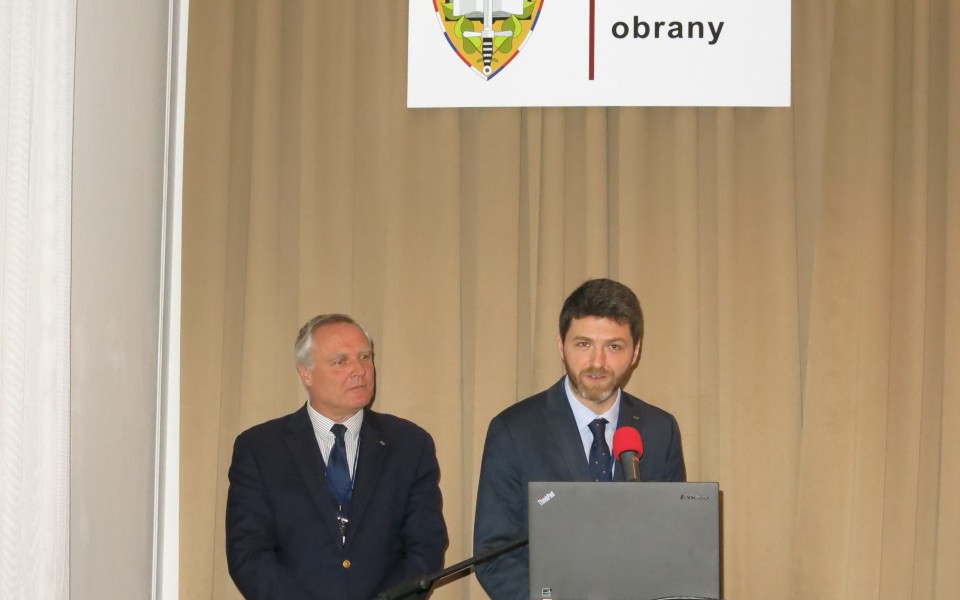 ERA experts recently took part in two scientific events: the PVO 2017 air defence conference and the MAREW congress on radio electronics, both in Brno
ERA Company was traditionally a partner in the PVO 2017 conference at the end of April in Brno. The event was organized by the Department of Air Defence Systems at the club of the Faculty of Military Technology of the University of Defence. ERA experts Vojtěch Stejskal and General Bohuslav Dvořák delivered the lecture "A Comprehensive Approach to GBAD – an Ops and Technological Perspective". ERA participated, as one of the partners, along with other prominent producers of defence and security technologies such as Saab, OMNIPOL, URC and Retia. Apart from datasheets and roll-up, ERA presented its unique passive surveillance technologies in an animated video presentation.
ERA also co-sponsored the academic congress MAREW 2017 held at the Department of Radio Electronics of the Brno University of Technology. Microwave and Radio Electronics Week (MAREW) 2017 is organized by Czech and Slovak technical universities in order to create a discussion forum for researchers, academics, people in industry and students who are interested in the latest developments in the area of radio electronics and related disciplines. František Zouhar, head of the ERA Brno branch office, had a presentation focused on ERA as one of the main players in the field of passive surveillance systems. ERA also presented its portfolio to the conference participants in a special room during coffee breaks.