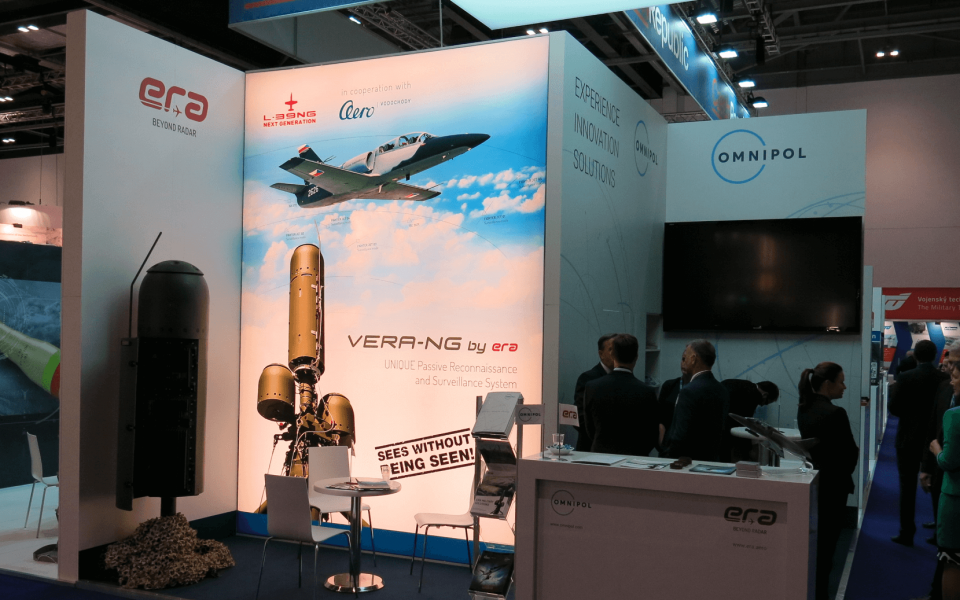 ERA has exhibited at DSEI 2017 in London
ERA in collaboration with its parent company OMNIPOL have attended the trade fair Defence and Security Equipment International (DSEI) 2017, the world's leading defence & security event, held at the London ExCeL exhibition centre in London, UK.
ERA has presented its VERA-NG passive surveillance system, which is a state-of-the-art technology providing a unique combination of real time high accurate 3D positioning of airborne and naval targets as well as ELINT capability representing emitters' reconnaissance.
ERA has introduced key challenges at the event in current air defence and passive technology with the use of their product VERA-NG which address these aspects. Apart from significant interest in the technology from potential customers and partners, the exhibition confirmed the increasing interest in passive surveillance systems generally.