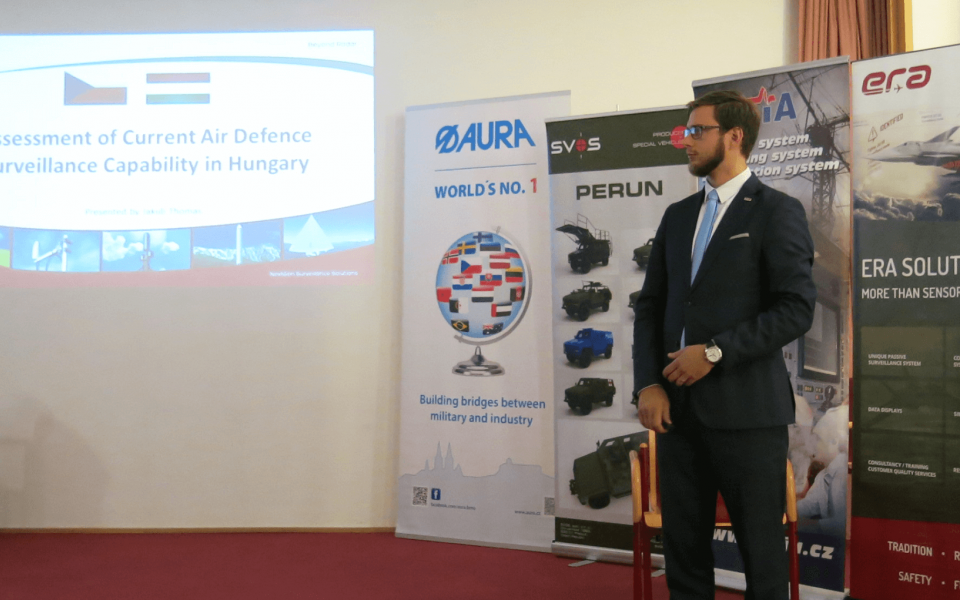 ERA has participated in "PROPED 2017" at the Czech Embassy in Budapest
ERA was honoured to participate in Project of Economic Diplomacy called PROPED that took place at the Czech Embassy in Budapest at the beginning of October 2017. ERA expert Jakub Thomas had a presentation to demonstrate the company´s capabilities in civil Air Traffic Management as well as in military domain.
"We highly appreciate an opportunity to take part of this official event, where Czech companies accompanied by Defence and Security Industry Association of the Czech Republic (DSIA) could provide short presentations of their portfolio to Hungarian counterparts. Therefore, thanks go to the Ministry of Foreign Affairs of the Czech Republic and namely the Czech Embassy in Budapest for an excellent coordination of PROPED event", stated ERA Senior Sales Manager Jakub Thomas.