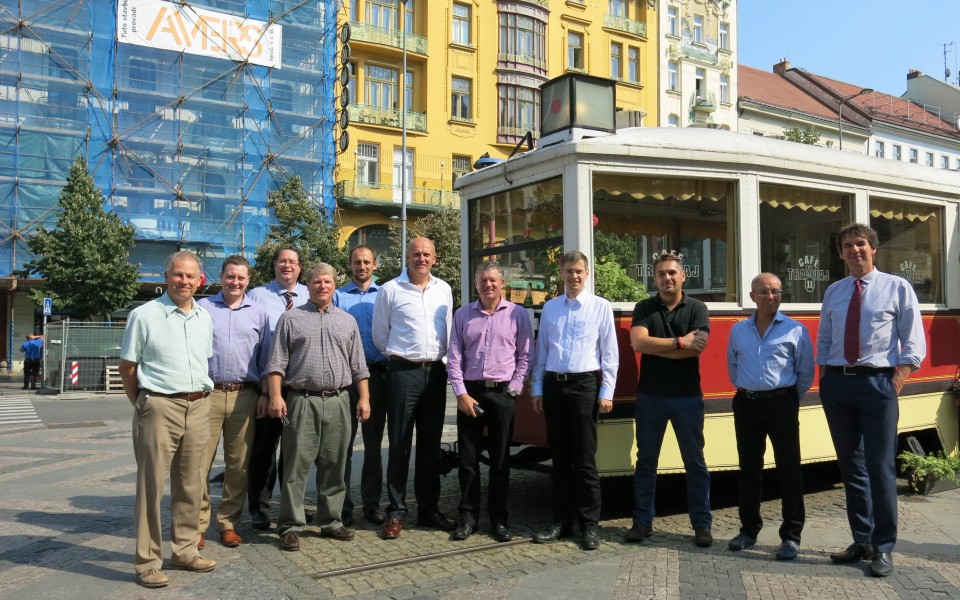 ERA Hosted EUROCAE Working Group to Set New ATM Standards
ERA, a fast growing company, has been building its new modern headquarters and expanding its branch offices in Brno and Prague. These developments have opened a great possibility to organize meetings with ERA´s customers and partners such as the very recent event that took place at Wenceslas Square in the Prague city centre. Surveillance experts of ERA frequently contribute and provide professional support to EUROCAE but for the first time ERA was pleased to be able to invite members of EUROCAE Working Group 51 Sub-Group 4 to continue their work on developing EUROCAE Documents (EDs).
A dozen WG members gathered there for three days and significantly progressed on the creation of revision A of the EUROCAE Document ED-142– Technical Specification for Wide Area Multilateration Systems. Discussions were focused on the definition of a WAM/ADS-B Composite solution, Mode-S to ASTERIX mapping and, a current and hot topic, how to minimise the rates of RF interrogation. The participants appreciated both ERA´s hospitality and the magnificence of Prague itself and suggested that they would be flattered to visit ERA again on some future occasion.
About EUROCAE
EUROCAE was founded in 1963 at Lucerne, Switzerland as a not-for-profit organisation focusing on the development of aviation related standards. It is now headquartered in Malakoff, in the south of Paris, France. 200 member organisations from around the world send experts to the Working Groups to develop standards in a voluntary effort. Currently more than 1400 experts are active in 36 Working Groups. Activities cover areas like avionics and ATM ground systems, but also more exotic fields like weight and balancing systems or hydrogen fuel cells. EDs are developed as consensus based standards and the Open Consultation procedure ensures that the result is fit for purpose. Close cooperation with other standards making organisations, like RTCA or SAE, ensures global harmonisation.