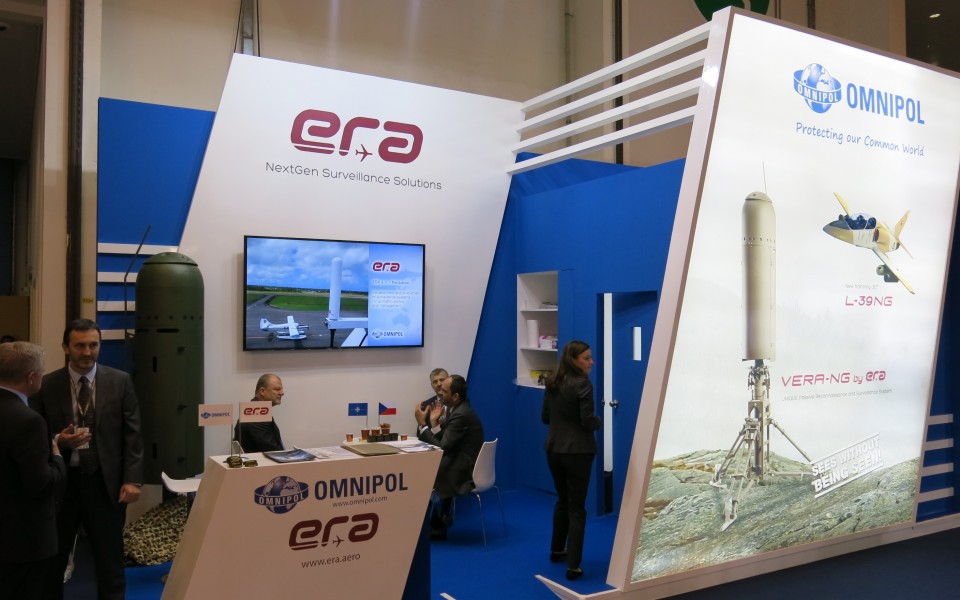 ERA participated in major international defence exhibition IDEX in the United Arab Emirates
ERA along with the parent company OMNIPOL introduced its unique Passive ESM Tracker VERA-NG for surveillance and identification of air, land and naval targets at the joined exhibition stand at the trade fair IDEX (International Defence Exhibition and Conference), held in Abu Dhabi in the end of February. Prestigious five-day event visited by around 1,250 companies from 56 countries, aimed to demonstrate the technology across land, sea and air sectors of defence.
OMNIPOL presented a wide range of military products and services including the very latest project – development of L-39NG jet trainer in famous Czech aviation company AERO Vodochody. Within the exhibition the OMNIPOL and ERA managers discussed the forms of future cooperation with representatives of UAE institutions and other exhibition participants from various regions of the world.
Among other VIP´s present in person were His Highness Sheikh Mohammed bin Rashid Al Maktoum, Vice President and Prime Minister of the UAE and Ruler of Dubai, and Sheikh Mohammed bin Zayed Al Nahyan, Crown Prince of Abu Dhabi and Deputy Supreme Commander of the UAE Armed Forces. A part of the show was a military parade: a demonstration of anti-terrorist action, tank manoeuvres and flyovers of air-fighters.