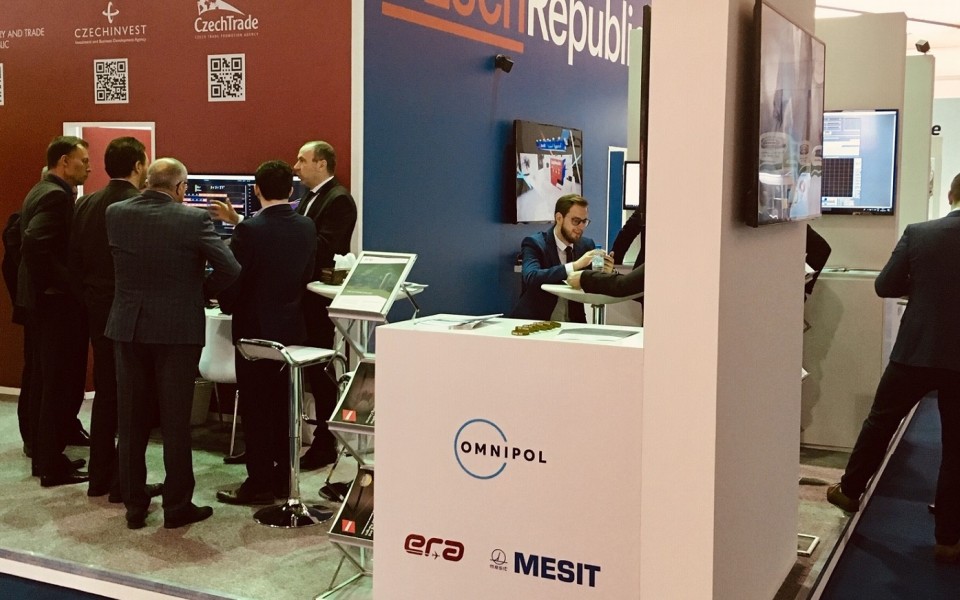 ERA participated in the major international defence exhibition IDEX in Abu Dhabi, UAE
ERA, along with the parent company OMNIPOL and sister company MESIT, presented a wide range of military products and services at the shared exhibition stand within the trade fair IDEX (International Defence Exhibition and Conference), held in Abu Dhabi, on February 17 – 21, 2019.
ERA introduced brand new simulator for ESM systems – a training tool for its unique Passive ESM Tracker (PET) VERA-NG and other systems in this category. The training simulator serves two purposes: helping to train operators how to use the firm's passive surveillance and EW system, and also as a mission planning tool.
ERA, OMNIPOL and MESIT managers discussed forms of future cooperation with representatives of official delegations and various institutions.
As part of the exhibition they also have signed the agreement to become once more a main partner of other well-known display of the capabilities of defence and security industry known as NATO Days. The contract has been signed by the officials of all three companies and the organizer Jagello agency.
IDEX and NAVDEX held concurrently at Abu Dhabi National Exhibition Centre (ADNEC), the prestigious five-day events visited by around 1,200 companies from over 50 countries, are aimed at demonstrating technologies from the land, sea and air sectors of defence. The show included a military parade, a demonstration of anti-terrorist action, tank manoeuvres and flyovers of air-fighters.