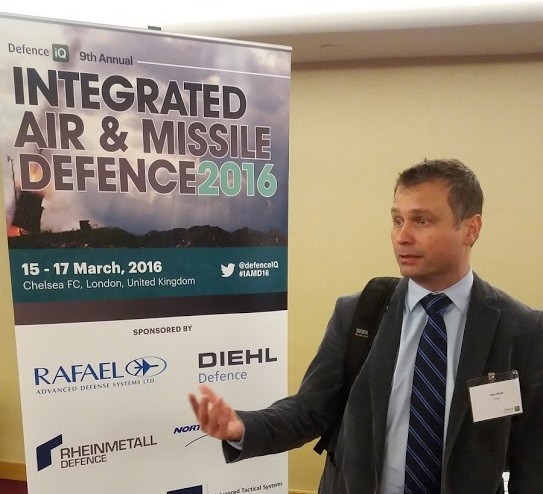 ERA participation at the Integrated Air & Missile Defence conference (IAMD) held in London
ERA attended the Integrated Air & Missile Defence conference held in London (15-17 March 2016). IAMDE2016 represents the growing Air Defence community, a place where best practice, implementation of new technologies and innovative methods of increasing cooperation between international partners take place.
The main conference topic was related to Air Defence, namely Ground Based Air Defence, Command and Control systems and its challenges during the system implementation. ERA's main interest at the conference was focused on the Command and Control system and the surveillance sensor systems, where ERA's Passive ESM (Electronic Support Measure) Tracker perfectly matches with today's challenges and modern threats in Air Defence and represents an essential sensor for any Command and Control system representing a key role in early warning and fast decision-making processes.
The conference provided an interesting overview of the modernization trends within Air Defence confirming the importance of Command and Control systems and multi-layer surveillance and reconnaissance sensors.