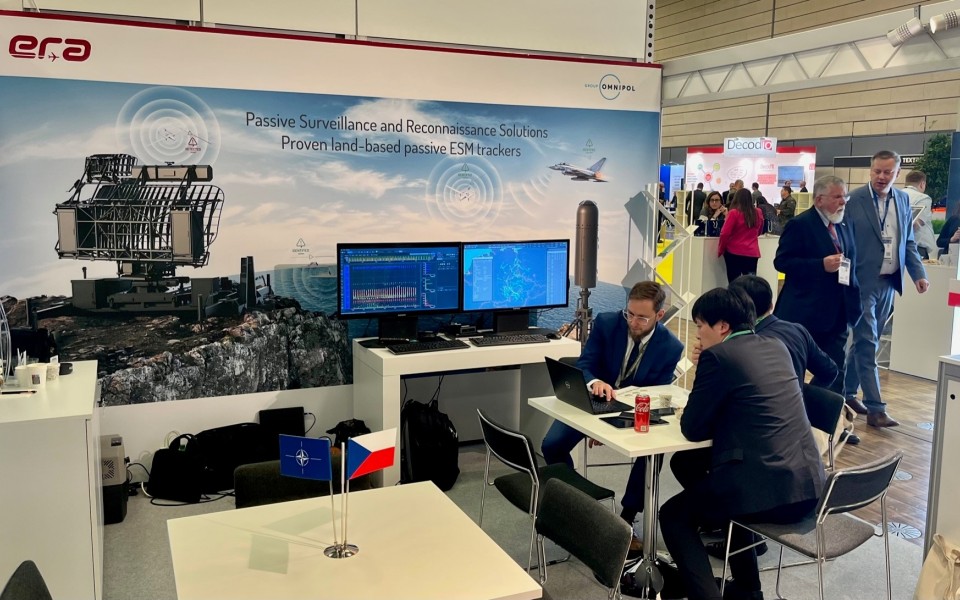 ERA presented its EW solutions at AOC Europe in Bonn
ERA took part in AOC Europe - the annual conference devoted to Electronic Warfare, held this year at World Conference Center in Bonn, Germany, on 15 – 17 May 2023.
ERA experts presented their long-term experience with EW data management, analysis and distribution. The focus was on the newest passive ESM (Electronic Support Measure) OTH (Over The Horizon) system PLESS by ERA and field-proven Passive ESM Tracker (PET) VERA-NG. Both systems use advanced techniques to conduct cross-border long-term and long-range surveillance.
The format of AOC Europe event organized by and named after the Association of Old Crows connects organisations and individuals across government, defence, industry, and academia to promote the exchange of ideas and information and review the latest advances within the electromagnetic and information-related domains.
Association of Old Crows was founded in 1964, and with over 13,000 members internationally, is a not-for-profit organization for individuals who have common interests in Electronic Warfare (EW), Electromagnetic Spectrum Management Operations (EMSO), Cyber Electromagnetic Activities (CEMA), Information Operations (IO) etc.
Read more: https://www.aoceurope.org/