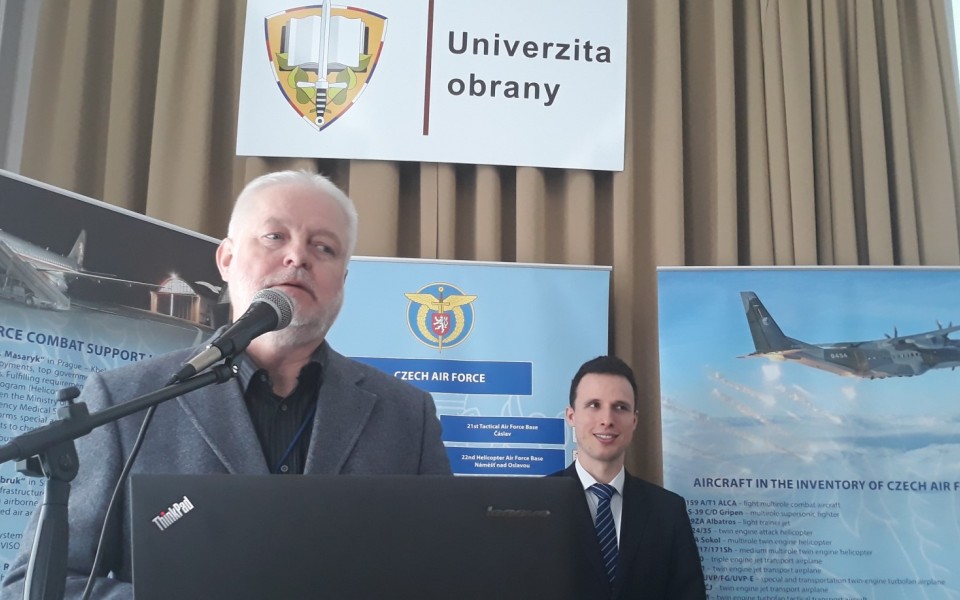 ERA presented its new C2 and ATM system ERIS at Air Defence Conference 2019 in Brno
ERA and her parent company OMNIPOL took part in the PVO 2019 annual conference in Brno in April 16 – 17. The 20th year of the traditional event was organised by the Department of Air Defence Systems at the club of the Faculty of Military Technology of the University of Defence in Brno. This year the highlight topic was Evolution of Three Air Defence Pillars : C2-Sensors-Effectors for 21st Century Threats and Challenges. Thus ERA experts Rudolf Zmrhal and Tomáš Lipták lectured on ERA´s newest SW system ERIS in presentation called "ERA Integrated Systems: From Sensors to Runway and Missile".
ERA participated as one of the partners and the leading developer of passive surveillance systems for air defence and EW along with other prominent producers of defence and security technologies such as IAI, Saab, ELTA, Rafael, Lockheed Martin, URC and Retia. ERA consultant general Bohuslav Dvořák from OMNIPOL was also present to support the task.
On ERIS system
ERIS represents a product family of Air Traffic Management systems designed for Air Traffic Control and flight planning of civil and military operations. ERIS is based on a modern sophisticated and modular design to meet all the requirements for ATM as well as military C2 systems. The system is tailored for the specific needs of the end user, its scalability enable individual and optimal site-specific tailoring and easy integration into various ATC environments.
On the conference organizer
The Department of AD Systems makes up one of the research/pedagogic work centres of the Faculty of Military Technology. It is tasked with preparing university-graduate specialists of Air Defence Troops for the combat utilization of weapon systems and Air Defence units, using automated command and control systems.