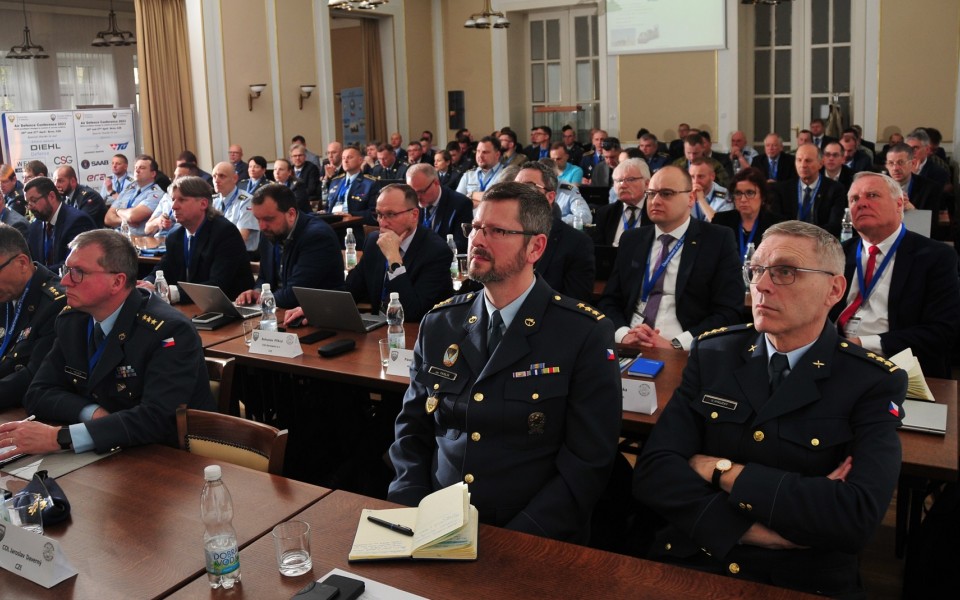 ERA presented its passive sensors in the context of future multidomain operations at Air Defence Conference 2023
ERA took part in the PVO 2023, the 23rd annual conference in Brno at the end of April. The traditional event was organised by the Department of Air Defence Systems at the club of the Faculty of Military Technology of the University of Defence in Brno. This year the main topic was GBAD Paradigms Changes in Context of Current Conflicts.
ERA representative general major Bohuslav Dvořák lectured on ERA´s passive systems VEA and PLESS giving the presentation "Pasive Sensors in the Context of Future Multidomain Operations". ERA presence further supported the sales manager Lukáš Konvalina by holding number of discussions with other conference partakers of Czech and foreign industry companies.
ERA participated as one of the partners and as the leading developer of passive surveillance systems for air defence and Electronic Warfare presented along with other prominent producers of defence and security technologies.
There were also many remarkable lectures by the officials of the Czech Armed Forces, the Czech Academy of Sciences, NCIA agency and military bodies from NATO countries.
The Department of AD Systems makes up one of the research/pedagogic work centres of the Faculty of Military Technology. It is tasked with preparing university-graduate specialists of Air Defence Troops for the combat utilization of weapon systems and Air Defence units, using automated command and control systems.