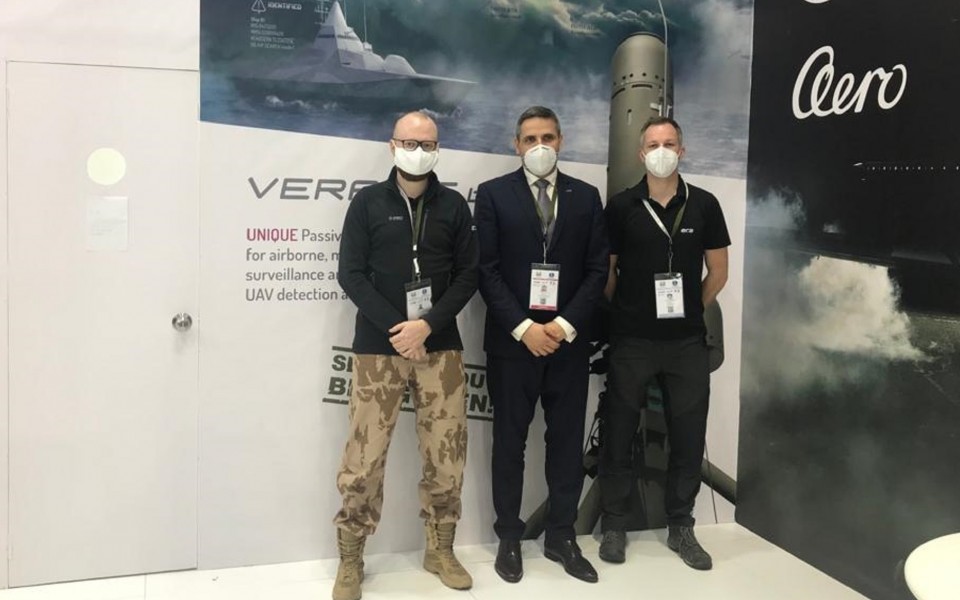 ERA presented its PET system VERA-NG within the international defence exhibition IDEX in Abu Dhabi, UAE
ERA, along with the parent company OMNIPOL, its other subsidiary MESIT and the aircraft producer AERO VODOCHODY have presented a wide range of military products and services at the shared exhibition stand within the trade fair IDEX (International Defence Exhibition and Conference), held at fair centre ADNEC in Abu Dhabi, on February 21 - 25, 2021.
ERA has introduced new functionalities of its proven PET systems VERA-NG, AERO and OMNIPOL focused on new training jet plane L-39NG and MESIT presented its tactical communication systems. Their presentations were part of the official stand and programme of Czech delegation, led by Deputy Minister of Defence Tomáš Kopečný. Politicians and sales managers discussed forms of future cooperation with representatives of foreign official delegations and various institutions (among others from Morocco and Uzbekistan) including several prominent personages such as Minister of Defence of the Slovak Republic.
The exhibition and conference event IDEX, held at Abu Dhabi National Exhibition Centre (ADNEC), is the prestigious five-day events, greatest of its kind in the Middle East Region. This year it was visited by around 900 companies and 62 thousand visitors from 59 countries. Its main aim is demonstrating technologies from the land, sea and air sectors of defence. The show included a military parade, a demonstration of anti-terrorist action, tank manoeuvres and flyovers of air-fighters.
The central location of the United Arab Emirates within the Middle East attracts visitors from each of the GCC (UAE, Oman, Bahrain, Kuwait, Saudi Arabia), North Africa and the Asian Subcontinent countries. There are also officials and decision makers from Europe, Americas and Australasia. The Official Delegations include individuals from Defence Ministers, Chiefs of Staff and Army, Navy and Airforce Commanders.