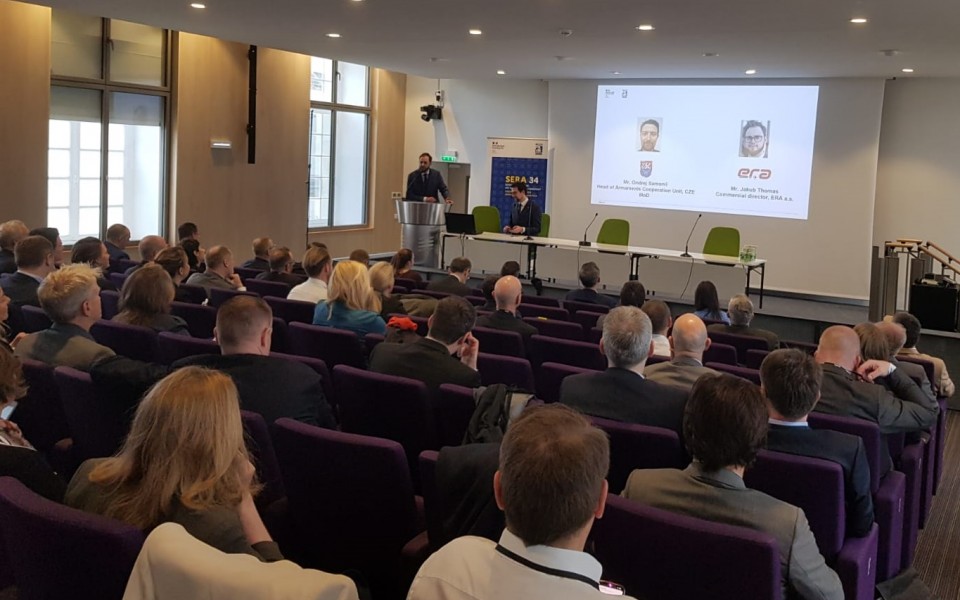 ERA presented the capabilities of Czech industry for defence sector to SERA course participants
ERA Commercial Director Jakub Thomas along with Ondrej Samonil, a representative of Czech Ministry of Defence, have given a brief of perspective of the Czech Republic considering defence industry, its abilities to supply armed forced and offers to contribute to armaments organizations to the participants in the SERA (European Session for Armament Officials) course no. 34, held in Paris this week.
SERA is a prestigious course organized by the French National Defence College IHEDN (Institut des Hautes Études de Défense Nationale) several times a year in various European countries. The primary goal is to network the representatives of acquisition and armaments organisations from European countries in order to harmonise the procedures within the acquisition processes in the field of defence.