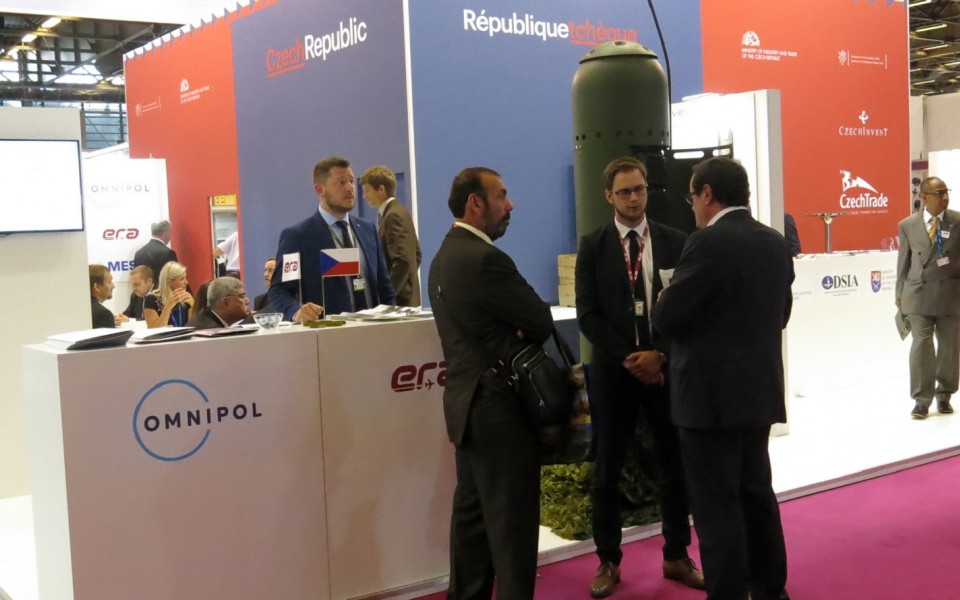 ERA promoted its portfolio of defence products at Eurosatory in Paris
Last week ERA took part in the defence and security exhibition Eurosatory held at the international exhibition and conference centre in Paris on June, 11th to 15th. ERA Company exhibited its military solutions as part of the joined exhibiting stand of the Czech official delegation. The boost of the Czech Republic´s defence industry accented the 100th anniversary of the founding of the state.
ERA along with its parental company OMNIPOL presented the last generation of PET system VERA-NG and its training simulator along with L-39 training fighter by Aero Vodochody to many delegations of army specialists. The presentation was focused on VERA´s benefits for Electronic warfare.
Traditionally, the VERA-NG has been used for electronic intelligence gathering; soaking up the RF emissions from various platforms to build an electronic order of battle as well as sovereign threat libraries. Now ERA is seeing expanded uses for its VERA-NG passive surveillance system beyond traditional EW functions, evolving to surveillance missions and utilisation in ground-based air defence (GBAD) networks.
Eurosatory brings together the entire defence and security industry to source the latest equipment and systems and generate new business opportunities. This year's exhibition brought together over 1,802 exhibitors from 63 countries, 57,056 visitors from 153 countries and 227 official delegations from 94 countries.
The number of new products unveiled for the first time at the Eurosatory trade fair was already very important in 2016 and it progressed significantly in 2018. The field of security is now a full component of Eurosatory alongside the defence sector. The duality of technologies on many stands and the opening of a new hall mainly dedicated to this field, attest the growing importance of security issues.