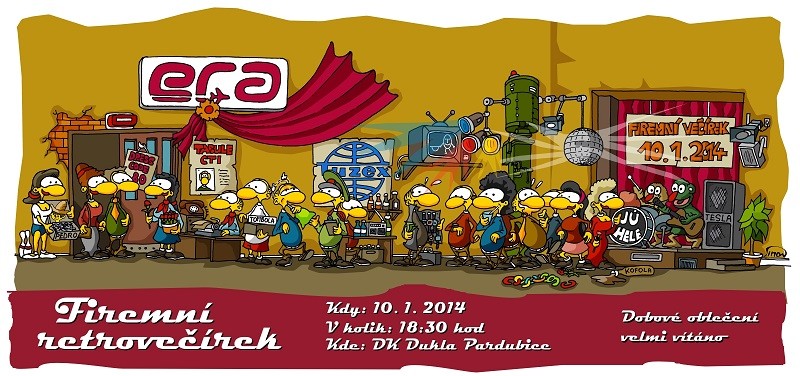 ERA retro party in style of the 1980`s
Pardubice, January 10th, 2014 Party of ERA employees was organized in the 80`s retro style. The guests were welcomed at the door by police girl and had their invitations checked by member of pioneer organization (both in "actual to that date" uniforms).
ERA's managing director Viktor Sotona opened the evening giving the toast followed by Václav Řezáč from Omnipol who amused the audience reciting his own poem on the beauty of Pardubice city.
The live music full of thus period hits performed by Party Band and DJ Muriel made many people to recall their youth years and almost everyone put in dance.
Among entertaining activities of the event, cheered by party partakers, were several contests such as dice rolling, card game "21", darts and specialty of the 80`s – "line C petanque".
The couples and group of friends could have their pictures taken in retro style in the improvised photo studio.
The highlight of the evening was disclosure of NEO – new name for ERA new product line. The author of the name and winner of internal competition achieved the financial reward.