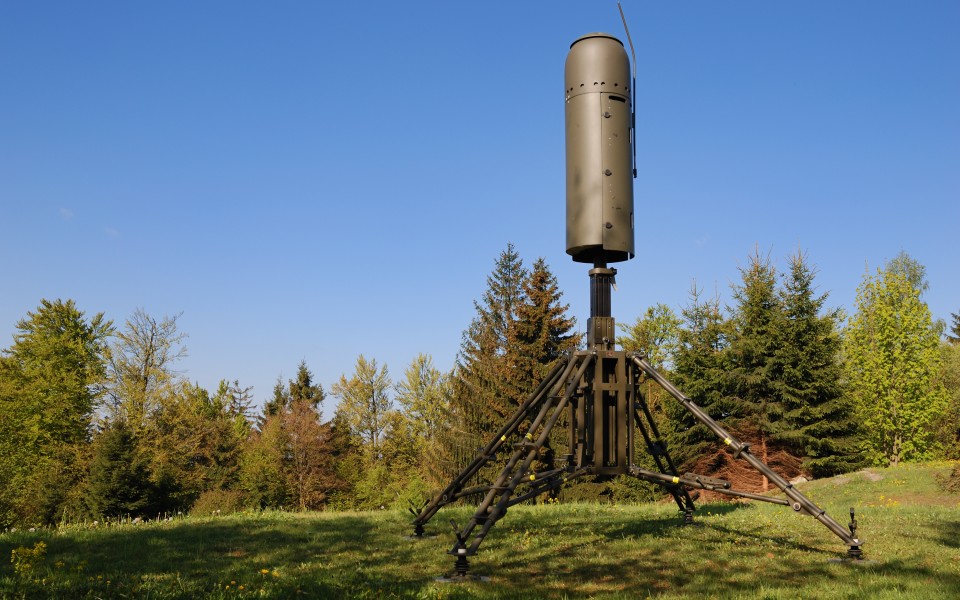 ERA signs a NATO contract for the supply of two VERA-NG systems
Brussels, May 12th, 2014 On 12 May, a contract was signed during a ceremonial act in the NATO Communications and Information Agency headquarters in Brussels and the Czech company ERA a.s. for the supply of the fifth generation passive surveillance systems VERA for the needs of NATO. The supply includes two mobile VERA-NG systems and logistic support including operator training.
The winning bid by ERA a.s. was selected by means of a NATO international competitive bidding competition among the 28 NATO countries. During the evaluation of the bids, ERA was to prove his system during a system live demonstration. The Armed Forces of the Czech Republic, which have been using this passive surveillance system on a long-term basis, provided operators of the system during this live demonstration exercise as well as the flights of military aircraft, which the system can not only see but also exactly identify.
The contract is financed from the NATO Security Investment Program and is to be completed in the summer 2018. The purchased passive surveillance systems will become part of a wider Alliance air operations system garrisoned at a NATO base in Northern Italy.
The participants of the ceremonial signing act were Koen Gijsbers, NCIA General Manager, Viktor Sotona, ERA Managing Director, as well as members of the Permanent Delegation of the Czech Republic to NATO in Brussels.
"It is a major achievement of our company, which crowns our long-term efforts in cooperation with NATO. NATO defines requirements for a new system of air defence that would rely on a variety of sensors. One of them is the VERA-type passive surveillance system. NATO puts great emphasis on mobility and possibility of transport by Alliance's standard transport aircraft and demands high climatic resistance and reliability of the system. This project is, above all, an important international reference, which can help us open the way to other customers. For ERA, this contract also means an opportunity for growth, extending our capacities and creating new jobs," said Viktor Sotona, Managing Director of ERA.
ERA a.s. won after a strong international competition in a tender for purchase of radar technology held directly by the NATO Communication and Information Agency. At the same time, the concluded contract is one of the most significant achievements of the Czech industry in NATO contracts. So far the most notable successes in the highly competitive environment of NATO contracts have included the company Montservis Praha, a.s., which participated in the modernization of the airbase in Italian Aviano, the company Karbox s.r.o, which supplies special containers to NATO, and the construction companies that took part in completing the airbases in Čáslav and Náměšť nad Oslavou, fuel dumps in Heřmanův Městec or buildings for the NATO signal battalion in Lipník nad Bečvou.