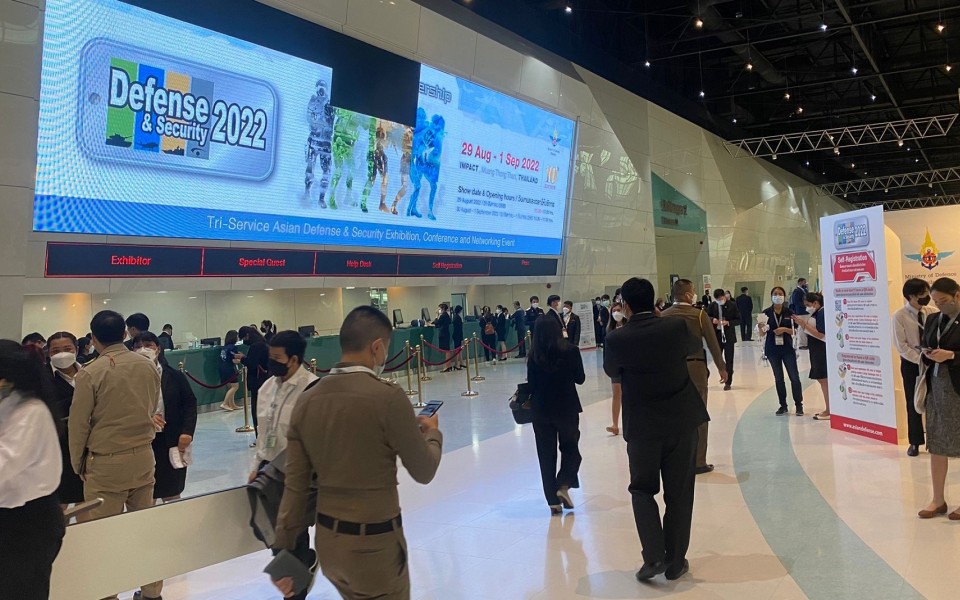 ERA strengthens its position in ASEAN region within exhibition Defense and Security 2022 in Thailand
ERA takes part in Defense and Security 2022, the tri-service Asian defence & security exhibition, conference and networking event. The exhibition is held in IMPACT Exhibition and Convention Centre, Muang Thong Thani, in Bangkok, Thailand, on August 29th – September 1st.
ERA representatives use this opportunity to strengthen the company's market position in this part of the world and held numerous meetings with current and potential partners. ERA is a well-known supplier of technologies in this region, its systems for Air Traffic Management have been in use in Indonesia, Malaysia and Singapore.
Defense & Security has been an important biennial in ASEAN territory for 20 years. This year of exhibition consists of 30 national pavilions and attracted 550+ exhibitors, world-leading military and internal security manufacturers. Over 20,000 professionals from 65 countries and 400 official delegations are present at the show.
ASEAN, officially the Association of Southeast Asian Nations, is a political and economic union of 10 member states in Southeast Asia, with an estimated total population of about 668 million. The ASEAN members are as follows: Brunei, Cambodia, Indonesia, Laos, Malaysia, Myanmar, Philippines, Singapore, Vietnam and Thailand.