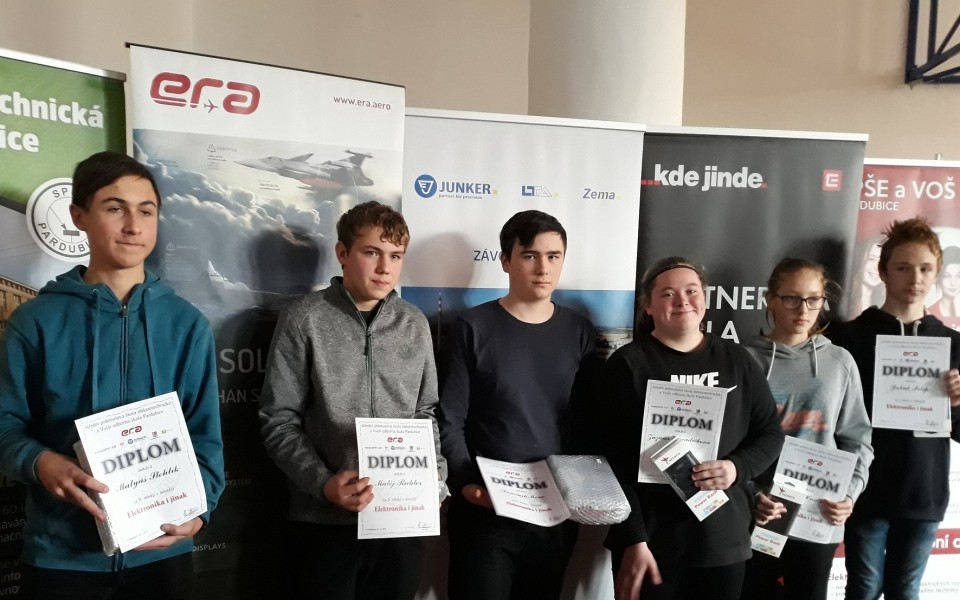 ERA subsidizes a competition for students to motivate them to study electrical disciplines
The Secondary School of Electrical Engineering based in ERA's hometown of Pardubice organized a competition in IT knowledge for primary school graduates at the end of November. ERA, which is in constant search for young talented people interested in technical disciplines, supported the event by providing the prizes.
The students competed in three disciplines entitled PC expert, S-Robot and Electronics in a different perspective. Milan Stary, ERA Marketing Director, congratulated the winners, who obtained dozens of "motivating" prizes.
Support for the activities at the School of Electrical Engineering is part of ERA's unofficial HR policy as well as its long-term cooperation with this institution which has traditionally educated highly valued and needed experts in this field of industry. A number of the school's alumni already work for the company and ERA has high hopes for ongoing future recruitment.
Apart from the Secondary School of Electrical Engineering, ERA has subsidized the Faculty of Information Technology and the Faculty of Electrical Engineering and Communications of the Brno University of Technology, the Faculty of Electrical Engineering and Informatics at University of Pardubice and the Department of Air Defence Systems of the Faculty of Military Technology of the University of Defence in Brno.