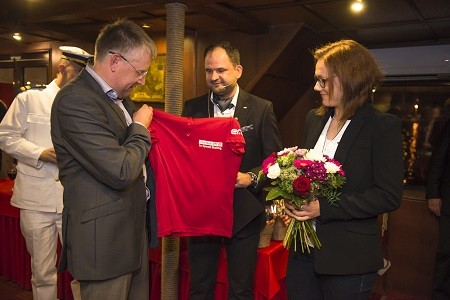 ERA subsidizes perspective speed skater Karolina Erbanova
Pardubice, November 21st, 2014 ERA is pleased to announce that they have signed a contract of partnership with the young speed skater Karolina Erbanova at the end of October.
Karolina used to be a member of the same speed skating team as the well known Olympics winner Martina Sablikova and has already achieved some remarkable results in the junior category. She has been training with the Holland Continu team in Heerenveen, the Netherlands since May 2014. Her last success was a 6th place finish in the World Cup races in Obihir, Japan last week.
Karolina Erbanova (born in 1992 in Vrchlabi) is a Czech short track speed skater. She used to ski and play ice hockey in her youth. She was extremely fast on skates and at the age of 13 was recommended to Petr Novak (the couch of Sablikova) as a young talent. She has been a member of the NOVIS Team since 2006. She was initially supposed to be a middle track skater but later decided to specialise in sprints. She won the team world cup with Martina Sablikova and Andrea Jirku in the 2008/09 season. She won her first individual senior world cup in Harbin at a distance of 1000 metres in the 2012/13 season.