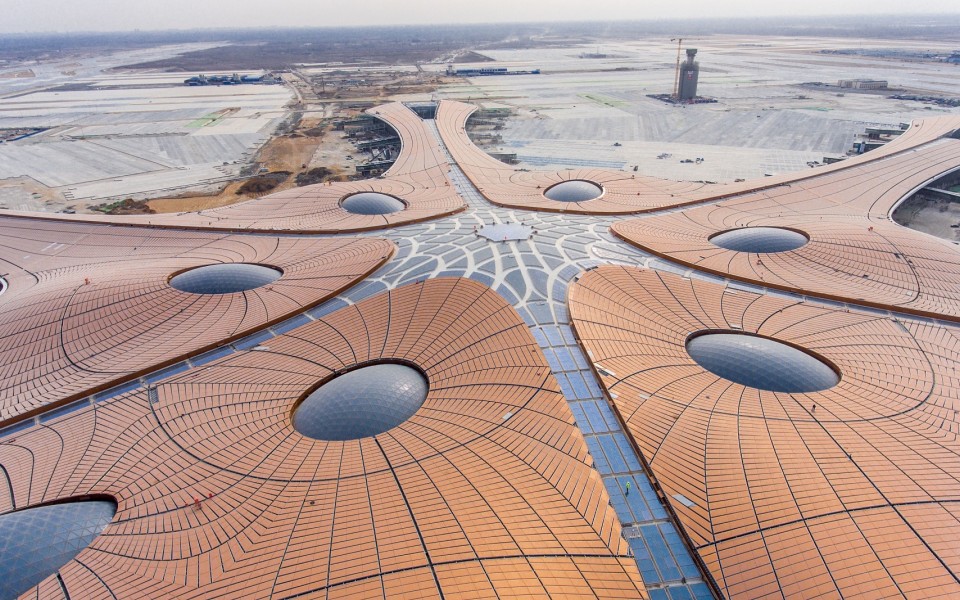 ERA systems are part of the used technologies ensuring safety at the world largest airport Daxing
ERA has installed its NEO multi-sensor surveillance system at the record largest airport in the world in the Beijing southern quarter of Daxing. The airport has got six runways and a supposed capacity of 130 million passengers per year. It was officially inaugurated on September 25, 2019 as part of the celebrations for the 70th anniversary of the founding of the People's Republic of China, but the construction has been going on.
ERA has been selected for Daxing project by Chinese CAAC as a well-established partner with an excellent reputation thanks to previous ERA system, which prepared the Chinese capital Beijing for the 2008 Olympics a decade ago. The brand new airport Daxing was declared the Chinese government's infrastructure priority and ERA's project for Daxing airport is listed under Czech-China Major Cooperation Project List called one Belt one Road. One Belt one Road is expected to be one of the world biggest economy zone. Daxing airport will be the starting point for one Belt one Road from Asia to Europe which will serve all the countries in the world.
Chinese authorities repeatedly put their trust in ERA technologies to ensure safe operations in rapidly growing airports. ERA´s systems have been in operation at four other Chinese airports: old Beijing airport, Shanghai, Changsha and Zhengzhou. The CAAC China has even issued the Permit Certificate which makes the company the only manufacturer with permission to deliver multilateration surveillance systems and vehicle tracking systems to Chinese ANSPs.