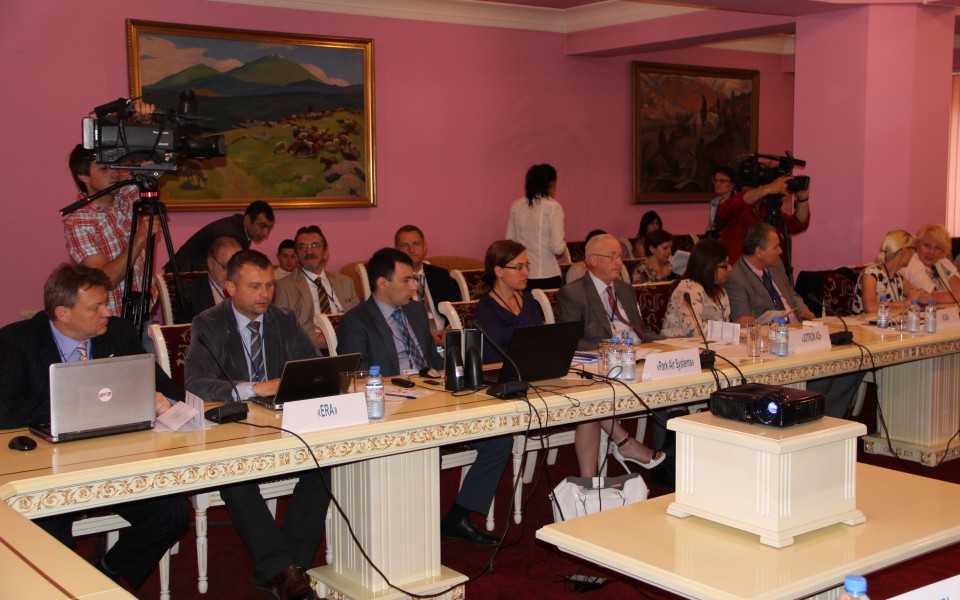 ERA took part in conference EURASIA 2016 in Yerevan
Two sales managers from ERA Company were invited to the EURASIA conference held in Armenian capital Yerevan in June. ERA traditionally participated as a permanent observer at this gathering of the coordinating council and group of aero navigation experts (including the directors of national Air Navigation Services Providers) from eight post-soviet republics: Armenia as host country, Russia, Belarus, Kazakhstan, Kyrgyzstan, Tajikistan, Uzbekistan and Tajikistan.
ERA is a well-known supplier of MLAT technologies in the post-soviet region with its systems employed in Russia, Tajikistan, Azerbaijan, Armenia (EURASIA members) and also in Moldova, Estonia and Latvia. These references are crucial for other potential customers who consider acquisition of modern surveillance systems to guide their airports and/or the entire air space.
Next Eurasia meeting will be held this fall in Sochi, Russia. ERA will introduce there its system deployed at Sochi airport for the Winter Olympics in 2014.