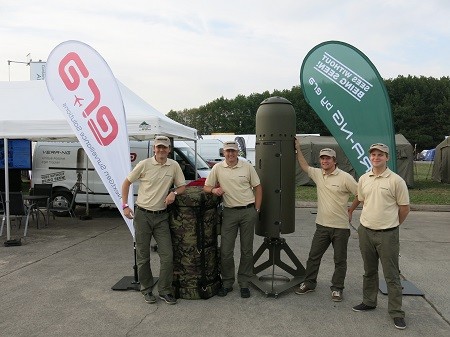 ERA took part in NATO Days security show at Ostrava Airport
Ostrava, September 21st, 2015 ERA Company exhibited its passive surveillance and reconnaissance system VERA-NG at the biggest security show in Europe - NATO Days & Czech Air Force Days at Leos Janacek Airport in Ostrava. This year ERA also became one of the main marketing partners of the event, which motto was: "Our security is not given and there is no prosperity without security". Therefore the event's aim was to present the wide spectrum of the resources and the capabilities of the Czech Republic and its allies in the field of security provision to the general public. The partakers from 16 countries presented their up-to-date technologies to 225 thousands of visitors.
The main programme consists of presentation of heavy military hardware, police and rescue equipment, dynamic displays of Special Forces' training, flying displays and presentations of armaments, equipment and gear of individual units. Important Czech defence and security companies such as TATRA & Excalibur Army, Aero Vodochody, Česká zbrojovka, LOM Praha etc. also took part and showed their products delivered to Czech Armed Forces and other security bodies.
ERA demonstrated the abilities of its passive radiolocation system VERA-NG (including container and 17 meters high mast) and several of the ERA professionals were tracking the flying targets and providing their positional data. The results of the surveillance of aircraft were displayed on screen at ERA chalet and commented by Czech Army radiolocation experts.
NATO Days is the only event that brings the technology used by soldiers, fire fighters, policemen, customs officers, the prison service, the municipal police and others in one location. Additionally there were also a lot of meetings, presentations, workshops and seminars. Among VIP guests were present the Minister of Defence of the Czech Republic Martin Stropnický and the Minister of Defence of Sweden Peter Hultqvist.