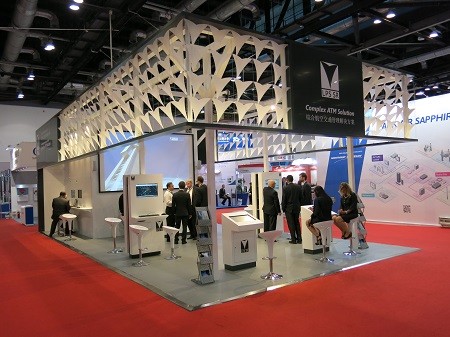 ERA took part of the "reborn" exhibition ATC Global in Beijing
Beijing, China, September 17th - 19th, 2014 Two specialists from ERA Company participated in ATC Global Exhibition and Conference in Beijing on September 17-19, 2014. ATC Global, traditional air traffic management trade show originally located in Maastricht and Amsterdam, moved to China this year, closer to potential Asian customers. ATM professionals from North and South America, Europe, Russia, Africa, Middle East, Asia Pacific and especially China met there to establish new business contacts.
The event was organised by China's Air Navigation Service provider (ATMB) and China's Aviation Regulator (CAAC), securing the attendance of domestic audience alongside international stakeholders. Over 3,500 attendees, including SESAR and Eurocontrol officials, visited the China National Convention Centre over the three days of the event, attracted by a diverse range of exhibitors and comprehensive educational programme. Following the continuation of a strategy to take the exhibition around the world, ATC Global 2015 will take place in Dubai.