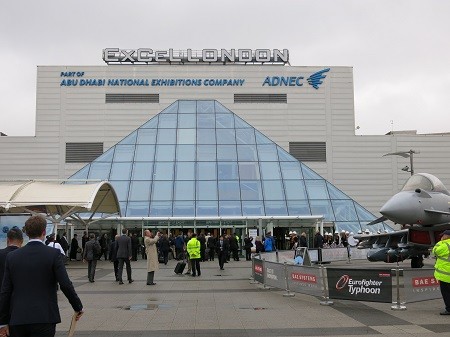 ERA was given a prestigious award while exhibiting at DSEI 2015 in London
London, September 18th, 2015 ERA has attended DSEI, the World leading Defence & Security Event, held at London ExCeL exhibition center in London. ERA presented its passive surveillance system VERA-NG, which is a state of the art technology providing unique combination of real time high accurate 3D positioning of airborne targets as well as ELINT capability representing emitters' reconnaissance.
Besides significant interest in the technology from potential customer and partners, ERA has been awarded prestigious price "Silver DSEI 2015" in the nomenclature of Passive Surveillance System. The evaluation team comprises of international journalist jury and such prize award was organized with a help of Ministry of Industry and Trade of the Czech Republic.
At the event ERA has presented key challenges in today´s air defence and passive technology and its system VERA-NG, which address these aspects. The conference confirmed increasing interest in passive surveillance systems.
The official online DSEI daily published by IHS Jane´s magazine contained in its Tuesday issue (September 15th) article on VERA-NG system.