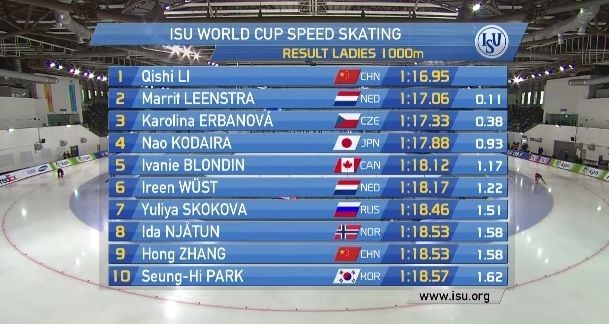 Erbanova won two bronze medals in South Korea
Seoul, November 24th, 2014 ERA congratulates to young speed skater Karolina Erbanova, who the company currently sponsors, to her last achievements. Karolina won two bronze medals in World Cup races within the last weekend.
The competition took place in Seoul, South Korea on November 22nd – 23rd. In a broad competition of participants from the entire world Karolina met with great success. She participated in several sprint races of speed skating – 500 and 1000 metres and ended up at 3rd place in each. These results are so far the best in her entire career.